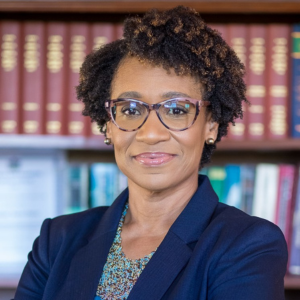 Cherissa Roberts Thomas LLB. LEC. C.C.Sec. MBA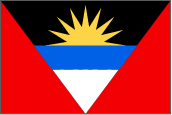 Antigua and Barbuda
Cherissa Roberts Thomas obtained her Bachelors of Laws from the University of Wolverhampton in the United Kingdom in 2000 and was subsequently admitted to the Bar in England and Wales in 2001 and in Antigua and Barbuda in 2002 after obtaining the Legal Education Certificate from Norman Manley Law School, Jamaica in 2002.  She is the Principal and founder of the full service Law Practice, C. Roberts Thomas & Associates in Antigua and Barbuda which has been in operation since September 2010.
She holds over twenty (20) years of legal private practice experience with a successful track record in a broad spectrum of practice areas for varied businesses, organisations and individuals.  Her areas of practice include civil litigation, labour practices, family law, estate law, securities, business formation, company incorporation, voluntary wind ups, and real estate transactions within Antigua & Barbuda. Cherissa prides herself on her ability to build and maintain relations with clients and have obtained numerous repeat clients and referrals over the years.
In addition to her experience in the legal arena, Cherissa harnesses on the job management experience coupled with training from a Masters in Business with emphasis on Small Business, Entrepreneurship and Leadership to provide comprehensive service to her business clients. She is also a Chartered Corporate Secretary.
Cherissa is a Notary Public in Antigua and Barbuda and a Certified Court Appointed Mediator who actively facilitates Mediations by referral for the Eastern Caribbean Supreme Court.   She is also a Member of the Court's Mediation Supervisory Committee whose purview includes the promotion and education of mediation.
Cherissa is a long standing member of the Antigua and Barbuda Bar Association and has served as several committee chairs including Continuing Legal Education and Public Education and Outreach.  She has also served as a member of the Council of the Antigua and Barbuda Bar Association for many years from ordinary member through the ranks of secretary, vice president and is currently the President.  She is also a member of the Disciplinary Committee of the Antigua and Barbuda Bar Association.
Cherissa is a civic minded patriot and holds the view that building resilient communities requires a collaborative approach.  She has been actively involved in mentoring and the care and protection of at risk youth girls for over 12 years through non-profit organizations which she has co-founded.  She is also keenly interested in Alternative Dispute Resolution and improving the legal profession, and is therefore enthusiastic about the opportunity to lend her voice to the development of Commonwealth Lawyers Association on behalf of Antigua and Barbuda Bar Association through her collaborative leadership approach.