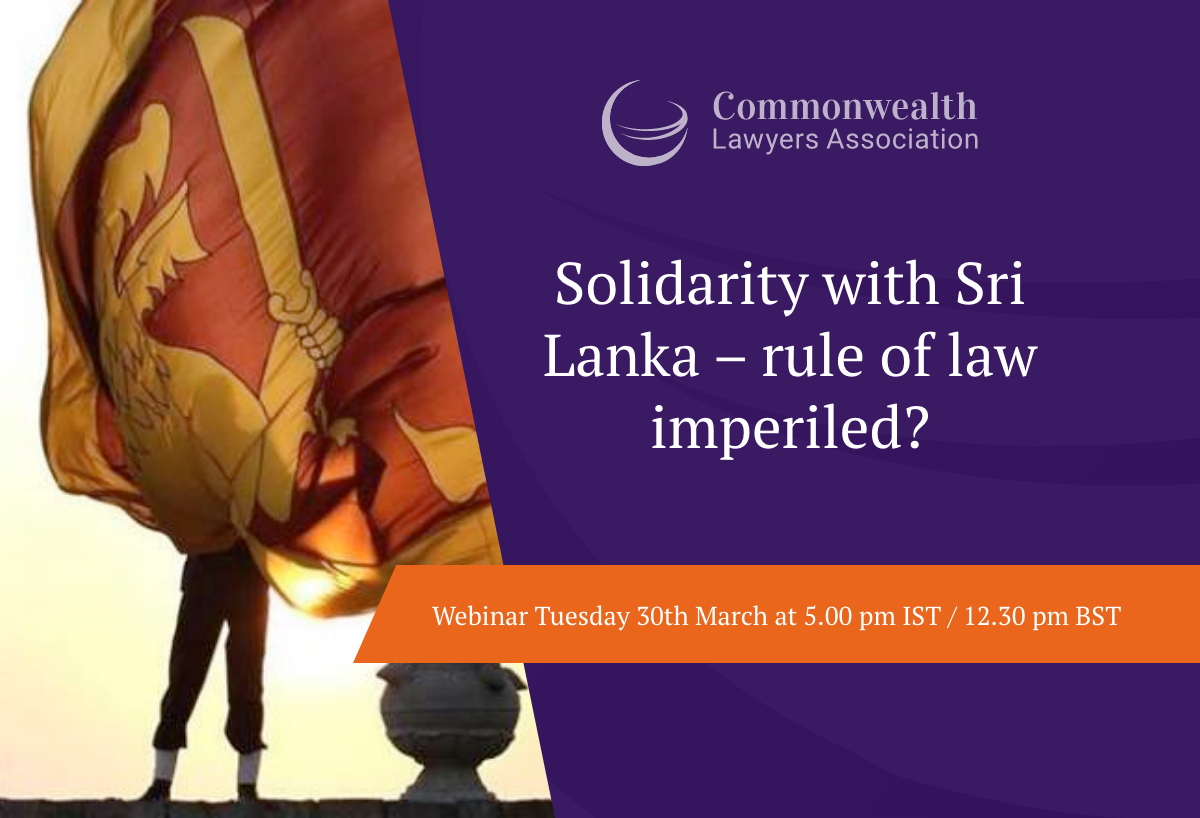 Solidarity with Sri Lanka Webinar – rule of law imperiled ?
The government of Sri Lanka has embarked on a campaign to protect, discharge and exonerate persons accused of various crimes from prosecutions and even pardon and release persons finally convicted of crimes. As part of this campaign, the government is planning to take action against witnesses, investigators, prosecutors and judges who were involved in such cases.
In tandem with this campaign, the government has adopted and imposed a slew of measures to concentrate power in the hands of the executive and strengthen the military. There has been interference with on-going investigations and arrest of investigating officers. There have also been sustained efforts to silence and intimidate critics, including opposition members of Parliament and civil rights activists.
Has Sri Lanka descended to a Rule by Law nation, where democratic institutions have been crippled?
DATE : Tuesday 30th March
TIME :
4.30 p.m PKT, Islamabad
5.00 p.m IST, Colombo/Delhi
5.30 p.m  Bangladesh
12.30 p.m BST, United Kingdom
Register Here
Alternatively, please join us live on You Tube 
For any technical assistance contact at: mediatorssupremecourt@gmail.com
Welcome Address    
Steven Thiru, Vice President, Commonwealth Lawyers Association (Australasia)
Opening Address
Brian Speers, President, Commonwealth Lawyers Association
Speakers
Deepika Udagama, former Chair of Human Rights Commission, Sri Lanka
Jayampathy Wickramaratne PC
Commentators 
Hemant K. Batra, Vice President , Saarclaw International (India)
Hamid Khan, Senior Advocate, Supreme Court (Pakistan)
Closing Address
Priya Hingorani, Senior Advocate, Supreme Court of India & Past Vice President, Supreme Court Bar Association of India