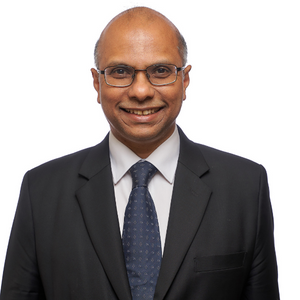 Gregory Vijayendren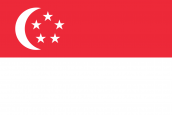 Singapore
Gregory Vijayendran completed his term as the longest serving Law Society of Singapore President at the end of 2021. In his five-year long service tenure, he strove to serve the needs of practitioners in the Singapore legal profession in multifaceted ways and especially in helping build resilience at the Bar while battling the effects of the global pandemic. These nationally lauded and awarded efforts saw Gregory being conferred a Public Service Award during the National Day Awards in 2022. As Law Society President, he served on strategic and influential boards and committees impacting and developing the legal sector such as (i) Singapore Academy of Law (as Vice President) (ii) Singapore Institute of Legal Education and (iii) Future Law Innovation Programme Steering Committee.
Appointed Senior Counsel in 2019, he is a commercial dispute resolution practice leader in litigation, arbitration and mediation.
He is particularly passionate about mediation, serving on the Panel for the Singapore International Mediation Centre and having co-mediated the first cross-border mediation case under the JIMC-SIMC protocol together with Yoshi Takatori-san. He presently serves on the Board of the Singapore International Mediation Centre, an institutional member of CLA.
He considers the jointly organized conference by the Commonwealth Lawyers Association and Law Society of Singapore on "Mediation – a Commonwealth Perspective", the brainchild of Steven Thiru, Vice President (Australasia), CLA and featuring the Honourable Justice L Nageswara Rao of the Supreme Court of India and President Brian Speers to be a highwater mark of international lawyers' collaboration. To him, teamwork, understanding and collaboration among international lawyer leaders is vital to continue to give hope and brave post-COVID-19 aftermath issues.
In the international sphere, he is current Chair of the International Law Relations Committee of the Law Society. He has spearheaded international missions for the Law Society of Singapore to China, Japan, Sri Lanka, Sydney, Indonesia and Vietnam (to name some jurisdictions).  He presently serves as the Vice Chairman of Belt and Road International Lawyers Association. He was also privileged to host the inaugural ASEAN Bar Council in Singapore in 2018 that saw Bar Presidents from all the ASEAN Bar Associations converge for a historic summit.
Gregory has been intentional to catalyse diversity initiatives such as (i) promoting age diversity through Junior Bar inclusiveness; and (ii) in gender diversity, initiating an idea turned task force turned committee for Women in Practice to nurture female talent.
He continues to spearhead pro bono initiatives of the Law Society through a leadership role of Pro Bono SG, the subsidiary of the Law Society.
Gregory has been privileged to serve during the last CLA Council term on the Council as well as  a member of the CLA ADR Committee and hopes to do more speaking/webinar engagements for CLA.
If elected to Council, he hopes to bring his past and ongoing rich experiences and expertise as a former Bar Leader and Mediation leader to serve the CLA Council to complement the talents and gifts of other leaders. He acknowledges that there is more to learn and much to respect and honour in pioneers, past dedicated leaders and stalwarts in CLA. A proud moment was to have the Commonwealth Lawyers Association (represented by President Santhaan) present and honoured during the Opening of Legal Year Singapore 2018 which was a first-time recognition of the CLA.