Joseph Alexander Jalasi Jr.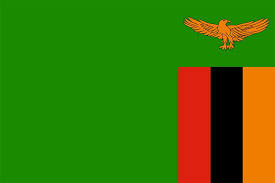 Zambia
Joseph Alexander Jalasi is Head of the Intellectual Property Tax, Mining, Corporate, and the Banking and Finance Departments.  He has several years of experience in litigation and over 18 years' experience in tax practice.  He served as the Registrar of the Revenue Appeals Tribunal, now renamed as the Tax Appeals Tribunal, for seven years.  He has successfully argued and settled a number of multi-million-dollar tax disputes.  Joseph served as Chief Policy Analyst of Legal Affairs in the President's Office under the late President Levy Mwanawasa.  He also served as legal advisor to former President of Zambia, Rupiah Banda. 
Mr Jalasi's expertise in tax practice in Zambia is also recognized in The Legal 500.  Chambers & Partners describe Mr. Jalasi as follows: "Joseph Jalasi is noted for his work on banking and finance, and environmental litigation.  He has a strong reputation and is considered by commentators to have had 'considerable success in commercial litigation and constitutional law matters'".