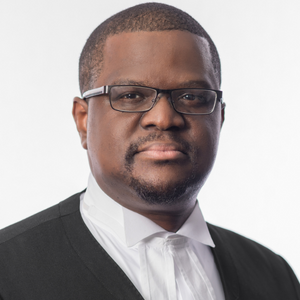 Kahlil Parker KC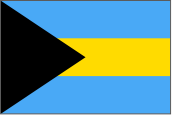 The Bahamas
Kahlil D. Parker studied Law at the University of Bristol, UK, and received his Bachelor of Laws Degree in 2004. Mr. Parker completed his Bar Vocational Course at BPP Professional Education in London, UK, and was called to The Bahamas Bar and the Bar of England & Wales in 2005.
Mr. Parker undertook further studies and obtained a Master of Laws Degree in Commercial Law in 2006 from the University of Bristol. Mr. Parker returned to The Bahamas where he practices law as a Partner with Cedric L. Parker & Co. Mr. Parker enjoys a vibrant practice in Corporate & Commercial Law, Labour & Industrial Relations, Public Law, Insurance & Banking Law, and Residential Community & Condominium Management. Mr. Parker is anaccomplished litigator and appellate lawyer before the Supreme Court, Court of Appeal, and Privy Council.
Mr. Parker is a Bar Leader with a demonstrated commitment to the rule of law, the administration of justice, the continuous improvement of the legal profession, legal aid, and positive law reform.
Mr. Parker serves as President of The Bahamas Bar Association (2017-2019), (2019-2021), and (2021-2023), a member of The Fiscal Responsibility Council of The Bahamas, a member of The Rehabilitation of Offenders Committee of The Bahamas, and a Director and Executive Committee Member of The Bahamas Chamber of Commerce and Employers' Confederation. Mr. Parker has also served as a Lecturer at the University of The Bahamas in Legal Research and Legal Writing.
Under the Presidency of Mr. Parker, The Bahamas Bar Association, jointly with The Bahamas Ministry of Tourism, sought, secured, and successfully hosted the Commonwealth Law Conference 2021 in Nassau, New Providence, The Bahamas, under the theme "Sustainable Justice the future role of the law".
Mr. Parker recognizes that participation in the efforts and advocacy of the Commonwealth Lawyers Association is an essential element of modern collective and collaborative social justice advocacy and positive regional and global law reform.