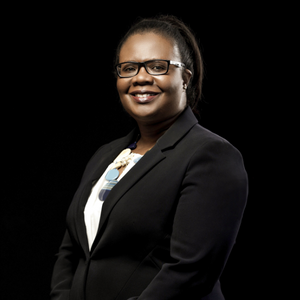 Linda Kasonde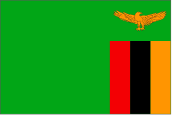 Zambia
Linda is standing for the position of Council member for Zambia because she believes in the mission of the CLA to promote and human rights and the rule of law across the Commonwealth. This is work that she has been immersed in for the past ten years in various capacities. She also enjoys connecting with and learning from colleagues from across the globe. As the first-ever Vice-President of the Africa Hub, Linda was the founding Chair of the Recently Qualified Committee, established the Africa Hub Newsletter, worked with colleagues to introduce the Women Lawyers Initiative of the Africa Hub, created the Africa Hub's Public Lecture series for eminent lawyers and jurists from the African Commonwealth, has advocated for solidarity statements for lawyers and Bar associations across the commonwealth, and has championed diversity and inclusivity in the CLA.
Linda Kasonde is a legal practitioner based in Lusaka, Zambia. She was admitted to the Zambian Bar in 2001. In April 2019 Linda was elected Vice-President for Africa of the Commonwealth Lawyers' Association, the first Zambian woman to hold that position. In 2021 she also became a member of the Advisory Board of the International Bar Association's Africa Regional Forum. In 2016 she was elected the first ever female President of the Law Association of Zambia in April 2016, a position that she held until April 2018. Linda obtained an LLB Law Degree from the University of Leicester in England in 2000 and an LLM Law Degree from the University of Cape Town.
Linda is a 2017 recipient of the IE University's Extraordinary People Inspiring the IE Community (EPIC) Award in the 'Women Inspiring Women' category. In December 2016, the prestigious The Africa Report named her as one of the people to watch out for in 2017 in Southern Africa. Also, in December 2016, she was awarded the Zambia Society for Public Administration's Justice Irene Chirwa Mambilima Distinguished Award in recognition of my contribution to the advancement of public service excellence in Zambia. She is now the Executive director of a Zambian NGO called Chapter One Foundation limited, an organisation that promotes and protects human rights, human rights defenders, constitutionalism, the rule of law and social justice in Zambia. Ms. Kasonde is also the founder of the firm LCK Chambers, a social enterprise that supports the work of Chapter One Foundation.