Malcolm Simmons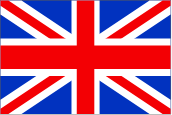 Falkland Islands, South Georgia, the South Sandwich Islands and British Antarctic Territory
Malcolm Simmons qualified as a Solicitor of the Senior Courts of England & Wales in 1992, working in the City of London before embarking on an international career in 2001.
Currently, Malcolm is the resident judge and His Majesty's Coroner for the Falkland Islands, South Georgia, the South Sandwich Islands and British Antarctic Territory.  He served as an international judge for 13 years, hearing war crime and serious organised crime cases.  He is a past President of EU International Judges.
Malcolm was an international member of two judicial councils in developing/post-conflict countries and was instrumental in promoting judicial independence and access to justice, particularly for women, children and vulnerable adults.
In addition to his judicial role, Malcolm has been a judicial trainer for 20 years, training judges, prosecutors and lawyers in Bosnia & Herzegovina, Kosovo, Serbia, Pakistan, Maldives and Caribbean. He is a member of the Faculty of the Turks & Caicos Judicial Education Institute and delivers training at the Maldives Judicial Academy.  Recently, Malcolm has delivered training to Ukrainian war crime prosecutors and investigators on command responsibility and forensic evidence gathering in conflict.
In Maldives, Malcolm developed the current judicial training curriculum and judicial performance evaluation process.  He often delivers training on Sexual and Gender-Based Violence, Managing Long and Complex Trials, Admissibility of Evidence in Criminal Cases, Criminal Practice and Procedure, Rules of Advocacy, Legal reasoning and Judgment Writing, Ethics and Conduct. Malcolm wrote the Criminal Court Bench Book, Mediation Handbook and Commentary to the Judicial Code of Conduct in Maldives.
In 2021, Malcolm was invited to lead the EU justice reform and anti-corruption project in Maldives. He has, for several years, advised the United Nations Development Programme in Maldives and is currently a consultant on the UK Government project in Maldives.
Malcolm is a passionate advocate of judicial independence.