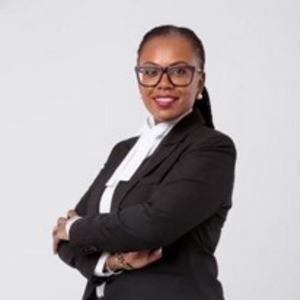 Maria Mbeneka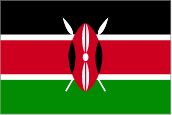 Kenya
Maria Mbeneka is a name Partner of the firm Kimani Kabucho Mbeneka & Company (KKM) Advocates and has been in private practice for the past nineteen years.  She as has extensive experience in Family Law, Conveyancing, Intellectual Property Law and Litigation.
Maria holds a Bachelor of Social Legislation Degree BSL and a Bachelor of Laws Degree from Dr. Babasaheb Ambedkar Marathwada University, Maharashtra-India; She holds a Diploma in Law from the Kenya School of Law. A trained Mediator, she also holds a certificate from the Mediators Training Institute MTI and is a Certified FIDIC practitioner (Finance, Development Construction Expert).
She has served as a member of the Industrial Property Tribunal a court of first instance in matters industrial designs, patents and other matters
In 2016 -2018 elected as Vice President of the East Africa Law Society (EALS) heading Public Interest/Strategic Litigation Committee litigating at the East African Court in Arusha;
In 2018 -2020 elected as a council member at the Law Society of  Kenya (LSK) Treasurer & General Member Representative; Convener of the ICT/IP Committee which took on Public Interest Litigation such as the NIIMS Petition, the Housing Levy Petition of 2018, consultative and public participation forums on Data Protection among other initiatives.
Currently serving as a Council member of the Commonwealth Lawyers Association (CLA) representing East Africa and Seychelles;
Member of the Co-operatives Tribunal.
Board member Loisaba Conservancy owned by the Nature Conservancy.
Chairperson and director of Ghetto Radio Limited, a youth powered urban media House started in 2007 to address the urban youth voice easily recognized as the official sheng station in Kenya with a massive listenership.
As the spouse to the Governor of Laikipia County Hon. Ndiritu Muriithi, Maria took to the role of First Lady in 2017 effortlessly. She champions several initiatives within the county around maternal health.
She is the current Chairperson of the County First Ladies Association (Kenya) an organization which draws its membership from the Governors spouses in Kenya. The organization champions various initiatives around health, women and youth enterprise and empowerment. The most popular of the Association's initiaves are the Menstrual Health Management (MHeM) project and the Empower Cancer Clinics project which has seen the Association successfully  launch and implement Thirteen (13) cancer clinics across Kenya.
Maria is also a volunteer and enjoys giving back to the community; she is a Life member of the Kenya Red Cross Society and serves the society as a member of its Election Grievances Committee;
A mother, wife, daughter and lover of life, Maria is passionate about public service, leadership and mentorship.  You will find her enjoying organic farming as a favourite past time or playing golf. She enjoys football and supports local teams in Laikipia and is Patron of the Emerging Law Firms (ELF) FC.
Maria applies the Motto "Carpe Diem" which is Latin for Seize the Day and says that this is what drives her to achieve and reach for more.