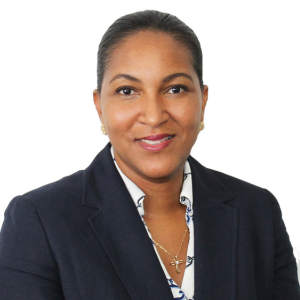 Noelize Knight Didier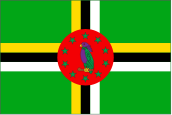 Dominica
Mrs. Noelize Knight Didier is an Attorney-at-Law of twenty years standing, having been called to the bar of the Eastern Caribbean Supreme Court in Dominica and also of the Supreme Court of Barbados.
She is currently a partner at the law-firm Harris, Harris & Didier in Roseau, Dominica, where she joined in July of 2013.  Upon being called to the bar, Noelize worked with as an associate at another local law office, then later practised as a sole practitioner for a few years prior to joining her current firm.  Noelize is also a certified mediator on the roster of mediators for the Eastern Caribbean Supreme Court (Dominica), as well as an arbitrator, trained and certified by the Chartered Institute of Arbitrators.
Noelize practices in many areas of the law, including civil litigation, property transfers, probate, corporate and commercial, contract, and succession, and has appeared numerous times before tribunals and courts at various levels.  Her clientele comprises of individuals, estates and companies of all statures, and hails from Dominica, the Caribbean region and internationally.
She has held various positions on the executive of the Dominica Bar Association over her career, and is currently the President of the Dominica Bar Association.  In that position, she also serves on the council of the OECS Bar Association and represents her constituent Bar on the Organization of Commonwealth Caribbean Bar Associations.  She has also served on many other local statutory, charitable, business, and religious organisations and committees during her career, such as the Independent Regulatory Commission and the President's Charities Foundation (a charitable foundation serving under the patronage of the President of the Commonwealth of Dominica).  She is a current member of Business and Professional Women International (Dominica branch).
Most recently, Noelize pioneered the creation of an online platform for the making of simple Wills for residents of the Commonwealth Caribbean, that gives them the tools to create a Last Will and Testament for themselves online, following easy steps.  It is aptly called "CaribbeanWills".  It is the first platform of its kind in the Commonwealth Caribbean, thereby bringing that region on par with many other countries of the world that already have such services available.
Noelize is married and the mother of 3 children, the latter being her other fulltime job.