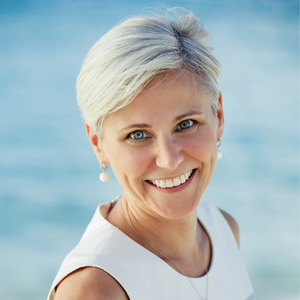 Sophie Stanbrook
Turks and Caicos Islands
Sophie is a Turks and Caicos Islands Citizen. A mother of four and fierce supporter of women in law. Sophie's early years were spent in London, Brussels (Belgium) and Grand Turk, the capital of the Turks and Caicos Islands.
Sophie has been practising corporate, commercial and finance law for over 25 years. She began her career in 1997 in private practice in the City of London at a top 20 firm. She left private practice for a couple of stints in-house with two large investment banks, also in London. In 2007, she spent six months managing Toleza Farm and Cotton in Malawi. She then took on the role of Campaign Manager for a parliamentary candidate in the UK General Elections in 2010.
Following the successful election of her candidate in 2010, Sophie returned to the Turks and Caicos Islands and was called to the Bar in the Turks and Caicos Islands in 2012. In 2013 with her late father (also a proud member of the CLA) she established her own firm, Stanbrooks Law offering a wide range of non-contentious corporate-commercial, real estate development and finance advice.  In 2022, Stanbrooks Law merged with a pan-Caribbean disputes practice to form Stanbrook Prudhoe, providing a broader service to its clients with a greater reach across the Caribbean.
Sophie attended the 1996 Commonwealth Lawyers Association conference in Vancouver, Canada with her Barrister late father. That trip – and the people she was able to meet on it – sparked her interest in the Association and the broader implications of the Commonwealth. In Sophie's words "As a Recently Qualified starting out in the profession, the diversity of the cultures and people represented at the conference and the collegiate and collaborative nature of the gathering was – and to this day still is – impressive to me in respect of the CLA".
Sophie is a very engaged and active member of the Association, sitting on a number of committees and co-chairing the Human Rights and Rule of Law Committee.  As the Editor of the CLA Americas Hub newsletter, Sophie is always keen to champion articles from your professionals and to encourage perspectives from across the Americas.
She is very proud to represent the Turks and Caicos Islands and be a voice for the Turks and Caicos Islands Bar Association in this international arena.