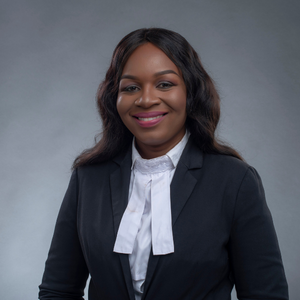 Tadala Peggy Chinkwezule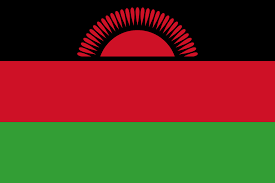 Malawi
Tadala Peggy Chinkwezule is a Malawian Lawyer with over 10 years legal practice experience and a Notary Public admitted to practice as a notary in December 2019. She holds a Master's degree in Human Rights and Democratisation in Africa from University of Pretoria, Bachelor of Laws Honours Degree (Upper Second Class) from University of Malawi, Diploma in International Arbitration from the Africa Arbitration Academy, Certificate in Corporate Governance (RSA) and Certificate in Business Development and Entrepreneurship (RSA). She is a member of the Association of Young Arbitrators and Young International Arbitration Group of the London Court of International Arbitration. She is the Legal Services Manager for AHL Group PLC and serves as Company Secretary for a subsidiary AHL Commodities Exchange Limited. Tadala previously worked as Legal Counsel at the Malawi Revenue Authority and as Senior Legal Aid Advocate for the Malawi Legal Aid Bureau. She is a Fellow of the prestigious International Lawyers for Africa Program through which she was seconded to Edwin Coe LLP and COMBAR at 3 Verulam Building in London, United Kingdom.
She is a member of the Commonwealth Lawyers Association. She currently serves as Council Member of the SADC Lawyers Association, Head of the Junior Lawyers Division for the Malawi Law Society, Board Member of the Digital Skills and Innovations Grants Committee of the Project implemented by the Public Private Partnership Commission and World Bank and is a Director of the Statutory Corporation NGO Board in Malawi. She is the immediate past President for the Women Lawyers Association of Malawi, former Vice President of Malawi Law Society and former President of YALI Association
She is a Columnist for "The Legal Hub", a weekly feature in the Sunday Times newspaper in Malawi that discusses diverse aspects of the law for purposes of knowledge sharing. In addition, her recent publications include 'Should practice rules and/or bar associations make pro bono legal services mandatory for lawyers' with the International Bar Association, Pro Bono Committee Publications (September 2019) and 'Corporate Governance within the regime of the Companies Act 2013', Institute of Chartered Accountants in Malawi, (September 2019). She presented a paper titled 'Examining the benefits of Commercial Arbitration in Southern Africa' at the SADC Lawyers Association Annual Conference (August 2016).
She was recognized as the Women Lawyers Association Member of the Year in 2020 and Courtroom Mail 100 Women Lawyers of 2021.
She is the Founder of Estac Events, a business that has promoted over 1000 small and medium enterprises in Malawi through its market linkage platform, the Tipeze Flea Market. She is passionate about mentoring and coaching the youth to aim higher in attaining their goals.
Tadala brings with her to Commonwealth Lawyers Association her rich expertise in crosscutting areas of law including corporate governance, company law, contract law, taxation law, international arbitration, trust law, data protection and ICT related laws, labour law, criminal law and human rights. She is result-oriented, visionary, resourceful, resilient, tenacious, innovative, creative, possesses excellent networking skills and is an effective and efficient problem solver.