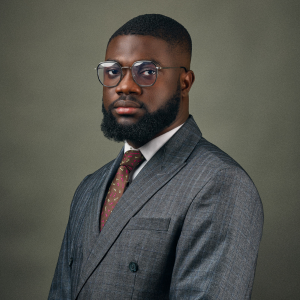 Uwaifiokun Osagie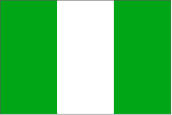 Nigeria
Uwaifiokun Osagie, a promising legal professional from Nigeria, attained his admission to the Nigerian Bar in 2021 and is progressively establishing himself as a prominent figure in the field of dispute resolution. His impressive track record includes active involvement in significant legal cases. As the Managing Partner of Lexend Legal Practitioners, a rapidly ascending corporate and commercial law firm he founded, he is leading a dynamic legal practice.
He earned his academic credentials from the esteemed University of Benin, where he demonstrated exceptional leadership abilities. Throughout his academic journey, he assumed various leadership roles, ranging from the Law Students Association to the Student Union Government. His participation in numerous moot and mock competitions, both domestically and internationally, culminated in his recognition as the best Oralist in several of these contests.
During his time at the University, Uwaifiokun introduced innovative concepts and initiatives. Notably, he spearheaded the establishment of the Law Clinic, a pioneering achievement in the institution's four-decade history. Under his leadership, the Law Clinic promoted active student participation in real-world legal practice and secured a remarkable first runner-up position at the 2019 National Client Consultation Competition, in only the school's second attempt. He also organized the inaugural Client Consultation Workshop, which provided training to law students not only within the University but also in neighboring institutions, emphasizing the ethical foundations of the legal profession.
Uwaifiokun Osagie made history by becoming the first student to participate in the Nigerian Bar Association Annual General Conference in 2019, an event primarily attended by legal professionals and individuals dedicated to advancing the rule of law and national development. Following his admission to the Bar in July 2021, he has maintained an active role within the Association.
A dedicated advocate for the rule of law, human rights, and social justice, Uwaifiokun has been at the forefront of various human rights campaigns, including the prominent EndSars Protest in Nigeria in 2020. He has also contributed his legal expertise as a pro bono lawyer for human rights organisations.
In September 2022, he joined the Commonwealth Lawyers Association (CLA) and represented Nigeria as the youngest delegate, both in terms of age and years of legal practice, at the 23rd Commonwealth Lawyers Conference. Uwaifiokun actively participated in the association's webinars and is committed to expanding the presence of the CLA in Nigeria. His innovative approaches aim to engage Nigerian lawyers and students in the association's activities, which will significantly enhance the organization's outreach and influence, aligning with its overarching objectives