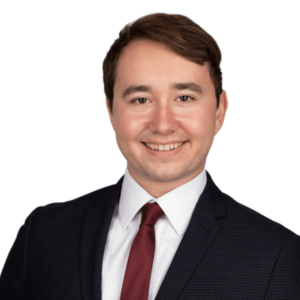 Adam Riley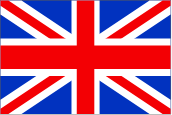 England and Wales
By way of background, I am a barrister at 3 Hare Court Chambers, London. My practice covers Chambers core areas of work, focusing on commercial disputes, company and insolvency, travel, and public and constitutional law. I am also building my experience in international arbitration and am an associate member of the Chartered Institute of Arbitrators (ACIarb). I was ranked for the first time, this year, in the Legal 500 as a "Rising Star" (Tier 1) in Administrative Law and Human Rights.
In my short time in practice I have appeared in 10 appeals, at the time of writing, to the Judicial Committee of the Privy Council, representing clients from Jamaica, Trinidad and Tobago, The Bahamas, and Antigua and Barbuda (several of which have since been reported). In doing so I have had the good fortune to work with a number of talented Caribbean counsel and attorneys, and have additionally delivered a talk to the Mauritian Bar Association alongside the former Mauritian ambassador to the United Nations. I very much enjoy the experience of collaborating on cases across borders – it is this passion for working with and learning from lawyers from other Commonwealth jurisdictions that first fired my interest in the Commonwealth Lawyers Association. I take an active interest in legal developments across the Commonwealth and have written for the Jamaican Bar Association Journal, as well as the Commonwealth Lawyers Association Journal. I am, additionally, an active member of the association's Human Rights and Rule of Law committee as well as its Public and Administrative Law committee. Moreover, I enjoyed making connections with like-minded members of the association at the most recent Commonwealth Lawyers Conference in Goa, and intend on attending the Association's next conference in Malta.
As a result of my experience, I would be able to bring to the Council expertise garnered from working across a number of Commonwealth jurisdictions in various appeals before the Privy Council, as well as a genuine interest in, and desire to learn from and share, the latest legal developments across the Commonwealth. I am also a non-executive director of the Labour Campaign for Human Rights, and a member of the Society of Labour Lawyers, in England, and would be very interested to explore possible areas of synergy and collaboration between the Commonwealth Lawyers Association's Council and these organisations of which I am a member, as well as others based in England and those further afield. All of these experiences would enable me to contribute effectively to the promotion of the council's core mission of promoting the rule of law and human rights across the Commonwealth, as well as the strengthening of professional links and ties between members of the legal profession across borders.