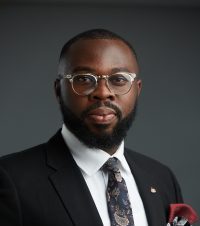 Alfred Dei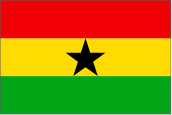 Ghana
Alfred Eli Kwasi Dei is the current President of the Federation of African Law Students(FALAS), the unifying body of all Law students, law students Associations and Recently Qualified in Africa. He is an LLB graduate from the University of Professional Studies, Accra,(UPSA) Ghana. He previously served as the Director of Diplomacy and External Affairs for the Federation of African Law Students and was the Chairperson for the Federation's first ever Annual conference held in Ghana.  He is also a product of PRESEC-LEGON.
He also served in several capacities at the law school:
Twice, he was elected Member of Senate and while in Senate, he was a member of the Appointment Committee. He also served as a bible study coordinator and the Vice President of the Christian Legal Fellowship. In 2019, he was elected the  President of the UPSA Law Mooting Society and a year later, was elected as the President of the UPSA Law Students' Union the highest echelon of leadership at the law school.
He is a Founding Partner of EyisonDeiAmoah & Associates, a student law firm at the UPSA Law School which has offered training to several members of the Union in research, advocacy and public speaking. He is the Co-founder of the Africa Human Rights Forum, an organisation that pursues the respect and protection of the fundamental Human Rights for all people through research, advocacy and policy engagement in Africa.
He has won multiple awards in leadership and public speaking including the Leadership Icon award by the apex body of Law students in Africa (FALAS) and was recently awarded by the School of Law in Liberia for his exceptional leadership qualities. In 2018, he was the ceremonial face of the University of Professional Studies, Accra (UPSA) and was also appointed Campus Ambassador for Youth Opportunities (2019) an international youth organisation which is headquartered in Bangladesh and was also elected as President of the PREGISS Chapter in UPSA. In 2021, he was awarded the
Alfred Eli Kwasi Dei has been featured in several magazines because of his leadership development and mentorship, and was on the cover page for Lawverse Magazine, a continental law magazine's Anniversary celebration. As part of his public speaking engagements,  he has spoken at several conferences including the 3rd African Union and African Peer Review Mechanism Youth Symposium. He is a Kingdom Ambassador, a poet, a Spoken word Artist, leadership coach and a Youth Counselor.
He has devoted his time and knowledge to grooming the youth and the next generation of young leaders to excel and to live a purposeful life full of impact. As a leadership coach and Youth Counselor, he is currently mentoring over 100 students across Africa and is unifying the African voices through the law and leadership.