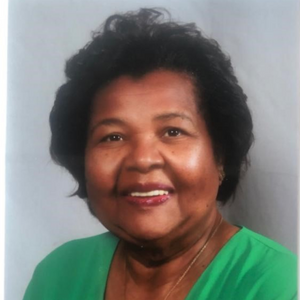 Dancia Penn OBE,KC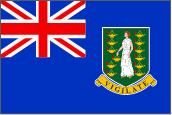 British Virgin Islands
I am a senior and experienced jurisconsult who in addition to a distinguished career at the Bar, has the unique experience of having served at senior levels in all three branches of Government.
I have practiced and continue to practice law in the Courts at all levels, held appointment as an Acting Justice of Appeal, a Member of Parliament, Deputy Governor of The Virgin Islands, Minister of Health and Social Development and Deputy Premier of The Virgin Islands.
I am a strong believer in the Commonwealth and all that it represents, and in the course of my varied career, I have been involved with and interacted with The Commonwealth Secretariat and several of the Organisations and Institutions of The Commonwealth.
As Attorney General of The Virgin Islands, I was a regular and active participant of Meetings of Senior Law Officers of Smaller Commonwealth Jurisdictions and developed an abiding interest in and respect for the many issues in which The Commonwealth is involved including governance, the rule of law and other issues of enduring importance to democracies.
As an elected Parliamentarian, and a Minister of Government, I was an active Member of The Commonwealth Parliamentary Association, and was the Representative of Women Parliamentarians from The Caribbean and The Americas on the Commonwealth Women's Parliamentary Association.
I have also attended meetings of the Commonwealth Lawyers Association in the past. I  appreciate the critical role which the CLA plays in the life of lawyers and the legal profession, and the ways in which through its work, it equips lawyers and the legal profession to be social engineers and instruments of change.
My life and career have been enriched by my interactions and involvements with the Commonwealth and its institutions.
At this stage of my life, I have a strong urge to and would like to have the opportunity to contribute further to the Commonwealth through The Commonwealth Lawyers Association. Membership on the Council of the CLA affords such an opportunity.
I believe that there are several existing and evolving challenges facing the Commonwealth and its members today. There are the myriad challenges facing young people, and issues of global warming and climate change among others. Among my current involvements, I am Vice Chair of the Sub- Committee For Greener Arbitration for Latin America and The English Speaking Caribbean and I am otherwise active on matters of Climate Change and Climate Justice.
As a Caribbean woman of African Descent, a senior lawyer and a practicing Arbitrator and Mediator, I believe that I have the skills and attributes to contribute meaningfully to the CLA and its work.
The Caribbean is a small but important and dynamic part of The Commonwealth and hailing as I do from one of the smallest group of Islands in The Caribbean, my appointment to the Council of the CLA greatly enhances the trend towards diversity including gender and geographic diversity.