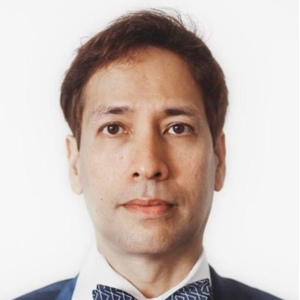 Denis Shawn Desker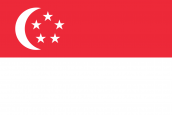 Singapore
A native Singaporean, I have had the privilege of earning admission as an Advocate & Solicitor of the Supreme Court of Singapore as well as qualifying as a Barrister of Gray's Inn, London and as an Attorney of New York State. I have lived in Singapore, London, Mauritius, Paris, Tokyo, New York City and Montreal and presently commute between Singapore, Mauritius, London and Canada.
I have served as General Counsel for the Thuso Group, which has offices in London, Singapore, Hong Kong, Malaysia the European Union and the United Arab Emirates. As General Counsel, I am responsible for high-level strategic oversight of all legal, compliance and related business development matters; additionally, I am the Sole Director of Thuso's Singapore office, where I am primarily responsible for our South East Asian operations.
Thuso, an international development consultancy firm, advises inter alia, international organizations, national governments (primarily, but not exclusively Commonwealth states) and NGOs across a range of sectors. Some of our recent work, which has salience to the CLA's mission of maintaining and promoting Rule of Law, involved:
Contributing a Chapter to Dr Roger Koranteng's Combatting Corruption in the Commonwealth Caribbean (commissioned by the Commonwealth Secretariat);
Supporting the United Nations in Afghanistan in preparing papers related to Land Title Rights and Registration;
Drafting the Commonwealth Guidebook on Mediation on behalf of the Office of Civil and Criminal Justice Reform of the Commonwealth Secretariat where we worked closely with the Commonwealth Civil Procedure Law Reform Working Group;
Brokering negotiations on the Commonwealth Living Lands Charter, which was ratified by 56 Heads of Government in 2022; and
Preparing briefing papers to inform discussions at the Commonwealth Heads of Government Meeting (CHOGM) in Kigali, Rwanda
I have also authored a number of articles relating to Rule of Law and Corporate Governance and am presently working on a series of articles relating to the fragility of the Rule of Law.
I have been engaged in community service since the early years of my law career. This has taken the form of volunteering with the Criminal Legal Aid Scheme in Singapore, advising constituents at MP's clinics, raising funds and awareness for Breast Cancer Foundation, Smile Asia, Asian Women's Welfare Association and the American Association in Singapore. I served on the Advisory Board of the SSMAC, a not-for-profit that provided benefits to military personnel visiting New York City. I am a member of Justice, a UK registered charity, which works to create a fair, accessible, and equal justice system.
I would like to continue giving back to the community by seeking election to the Council of the Commonwealth Lawyers Association. There are two aspects of the CLA's mission that I feel strongly about and believe I would be able to contribute to. The first is the preservation and fostering of bonds in the Commonwealth and the second is promoting education and providing mentorship.
My work with various Commonwealth bodies such as the Commonwealth Secretariat and its appendant bodies as well as CHOGM has made me aware and appreciative of the immense good work propagated by these organisation. My time studying law in England, where I met fellow students who were recipients of Chevening scholarships, which enabled them to pursue careers in law in their native countries drove home to me the importance of the support the Commonwealth can provide to its members all over the world. This has made me determined to continue this fine tradition of collegiality that is unique to the Commonwealth.
The progress I have made in my legal career would not have been possible without the support of myriad mentors and as I have gained seniority, I have tried to live up to my mentors' examples. As a CLA Council member, I would look to continue this practice.
Given my international exposure, I may be able to offer a useful perspective on best practices. Furthermore, one of Thuso's specialties relates to education and I would seek to leverage our expertise in this area to provide support to any Continuing Legal Education initiatives by the CLA. Our experience in working with various governmental agencies in the Commonwealth and beyond may also be of some benefit to the CLA.
I remain at the disposal and direction of the CLA Committee as to where they deem I would be best placed to contribute to their fine work. I look forward to learning more about the CLA and working with the other Committee members to realize the aims and aspirations of the CLA.