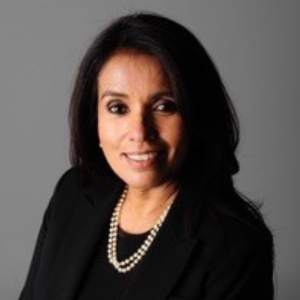 Dr. Camille Stoll-Davey
Cayman Islands
Dr. Camille Stoll-Davey currently serves as the Law Revision Commissioner of the Cayman Islands and also as the Senior Legal Policy Advisor to the Attorney General of the Cayman Islands.
She holds professional qualifications in both accountancy and law, having initially qualified and practiced as a Certified Public Accountant. She then completed her legal studies in England, was called to the Bar of England and Wales (Gray's Inn), and was subsequently admitted as an Attorney-at-Law in the Cayman Islands. She has diverse private sector work experience in Europe and the United States as well as diverse work experience in both the private and public sectors in the Cayman Islands.
Camille's involvement with the Commonwealth Lawyers Association (CLA) is longstanding.  Her primary focus has been on assisting the CLA in achieving its overarching objectives of deepening the engagement of CLA lawyers in issues relating to human rights, the rule of law, access to justice and preserving the independence of judicial systems within the Commonwealth. In keeping with that focus, she currently serves as a member of both the CLA Human Rights and Rule of Law Committee as well as the CLA Public and Administrative Law Committee.
Camille's work within the CLA reflects her abiding interest in strengthening institutions that promote the rule of law and access to justice. She has served for many years on the board of the University of Oxford based 'Foundation for Law, Justice and Society' and is also involved in initiatives focused on enhancing Commonwealth knowledge networks so as to leverage the experience of each Commonwealth jurisdiction to the benefit of all.
Camille's work within the CLA also reflects her desire to give back to the Commonwealth and its institutions, which have played a major role in her life. That role began when she was awarded a Commonwealth Scholarship which allowed her to study law at the University of Oxford and ultimately led to her being awarded the degree of Doctor of Philosophy (DPhil) in Law, by the University of Oxford. Camille has also earned an LLM in Advanced Legislative Studies from the University of London as well as other degrees and qualifications.
Camille is a published author and experienced presenter with her publications including a 2007 book commissioned by the Commonwealth Secretariat on the subject of international cooperation. She is also a member of the Commonwealth Scholarship Commission's Alumni Advisory Panel which has afforded her an additional opportunity to give back to the Commonwealth, and its institutions, by sharing her expertise, insights, and experiences, particularly in relation to the education of, and challenges facing, young Commonwealth lawyers. She looks forward to assisting in the ongoing work of the CLA.