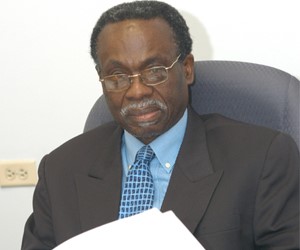 Dr The Hon Lloyd Barnett OJ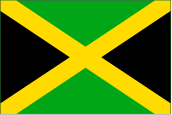 Jamaica At Large
Dr The Hon Lloyd Barnett O.J., B.A., LL.B.(Hons.), LL.M., Ph.D.(London), LL.D.(Hon.)(UTech.), LL.D.(Hon)(UWI) is a national of Jamaica and a practising attorney-at-law. Dr. Barnett has appeared as Counsel in several important cases in public, commercial and property law in the superior courts of Jamaica and several Caribbean countries as well as the Privy Council and the Caribbean Court of Justice.
Dr. Barnett has served as President of the Jamaican Bar Association, President of the Organization of Commonwealth Caribbean Bar Associations, Chairman of the General Legal Council, the Jamaican Council for Human Rights, the University Council of Jamaica, the Caribbean Council of Legal Education (CLE) and Citizens Action For Free and Fair Elections.  He served as a member of the Police Services Commission in Jamaica.  He has been a civil society leader, human rights advocate and former Senator in the Parliament of Jamaica. He is the author of two books on Jamaica's Constitution and numerous articles on a variety of legal subjects, which have earned him the respect of judicial and academic authorities.  Dr. Barnett was a Member of The Regional Judicial and Legal Services Commission at its inception and Deputy Chairman from 2012 to 2016.
In 1999 Dr. Barnett was awarded a Jamaican National Honour, the Order of Jamaica, for his outstanding contribution in the field of jurisprudence in the Region.  The University of Technology and the University of the West Indies have conferred the honorary doctorate in law (LL.D.) on Dr. Barnett.  In 2006 the CLE launched the Annual Dr. Lloyd Barnett Lecture Series in his honour.
Dr. Barnett served as the Chair of the Papers/Programme Committee of the Initial Commonwealth Law Conference held in Ocho Rios, Jamaica in 1986 as well as Co-chaired the Organising Committee and chaired the Papers Committee for the CLA 25th Anniversary Conference at Rose Hall, Jamaica in 2008.