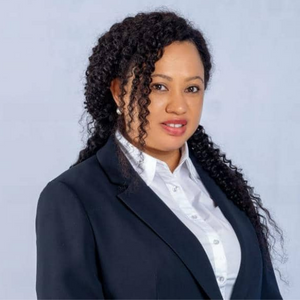 Eddinia Michaela Swallow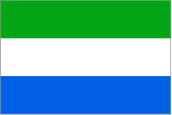 Sierra Leone
Ms. Eddinia Michaela Swallow is the current President of the Sierra Leone Bar Association and Senior Legal Counsel at the Sierra Leone Petroleum Directorate. As Barrister and Solicitor of the High Court of Sierra Leone, she has a wealth of experience in International Business and Commercial law, Petroleum and Energy Law, Labour Law, Banking Law, Corporate Governance and Financial Services.
Eddinia worked as a private legal practitioner in the law firm of Wright & Co in her early years of practice and branched into the banking sector as Head, Legal, and Company Secretary of Skye Bank SL Limited, a subsidiary of one of the leading commercial banks in the West African Sub Region.
In 2019, Ms. Swallow was appointed as Senior Legal Counsel, Petroleum Directorate in the Office of the President of Sierra Leone. As Head of the Legal Department, she advises the directorate on legal compliance to statutory and regulatory requirements; drafts and reviews contractual agreements on behalf of the directorate and provides expert opinions on legislative reforms in the oil and gas sector in Sierra Leone.
In November 2020, Ms. Swallow became the first woman to be elected unopposed in succession to the positions of Vice President and President of the Sierra Leone Bar Association. As President, she has demonstrated courage and perseverance in advocating for the rule of law, increasing access to justice for women and girls and seeking to improve the welfare of members of the Bar Association in Sierra Leone.
As a great believer in the growth of legal education, she has facilitated capacity building training for lawyers in arbitration and enforcement of arbitral awards. In her determination to maintain a high standard of the legal profession, Ms. Swallow serves as an elected member of the General Legal Council which is the regulatory body of the legal profession in Sierra Leone.
At the continental level, she served as Vice Chairperson of the Organising committee for the 2021 African Bar Association Conference held in Niamey and she has been a pioneer for the resuscitation of the West African Bar Association. Ms. Swallow is the Country Representative of the African Women Lawyers Association (AWLA) in Sierra Leone; a life member of the International Federation of Women Lawyers (FIDA) and a member of Legal Access through Women Yearning for Equality Rights and Social Justice (L.A.W.Y.E.R.S).
In January 2021, Ms. Swallow was appointed as a Notary Public and a Commissioner of Oaths by the Chief Justice of Sierra Leone. Outside of work, she devotes her time to mentoring girls and young women.
Ms. Swallow holds a Diploma in Mass Communications with Public Relations major and a Bachelor of Laws with Honours from the University of Sierra Leone. She also holds an Masters in Law (LLM) in International Commercial and Business Law with Distinction from the University of East Anglia, Norwich, UK.