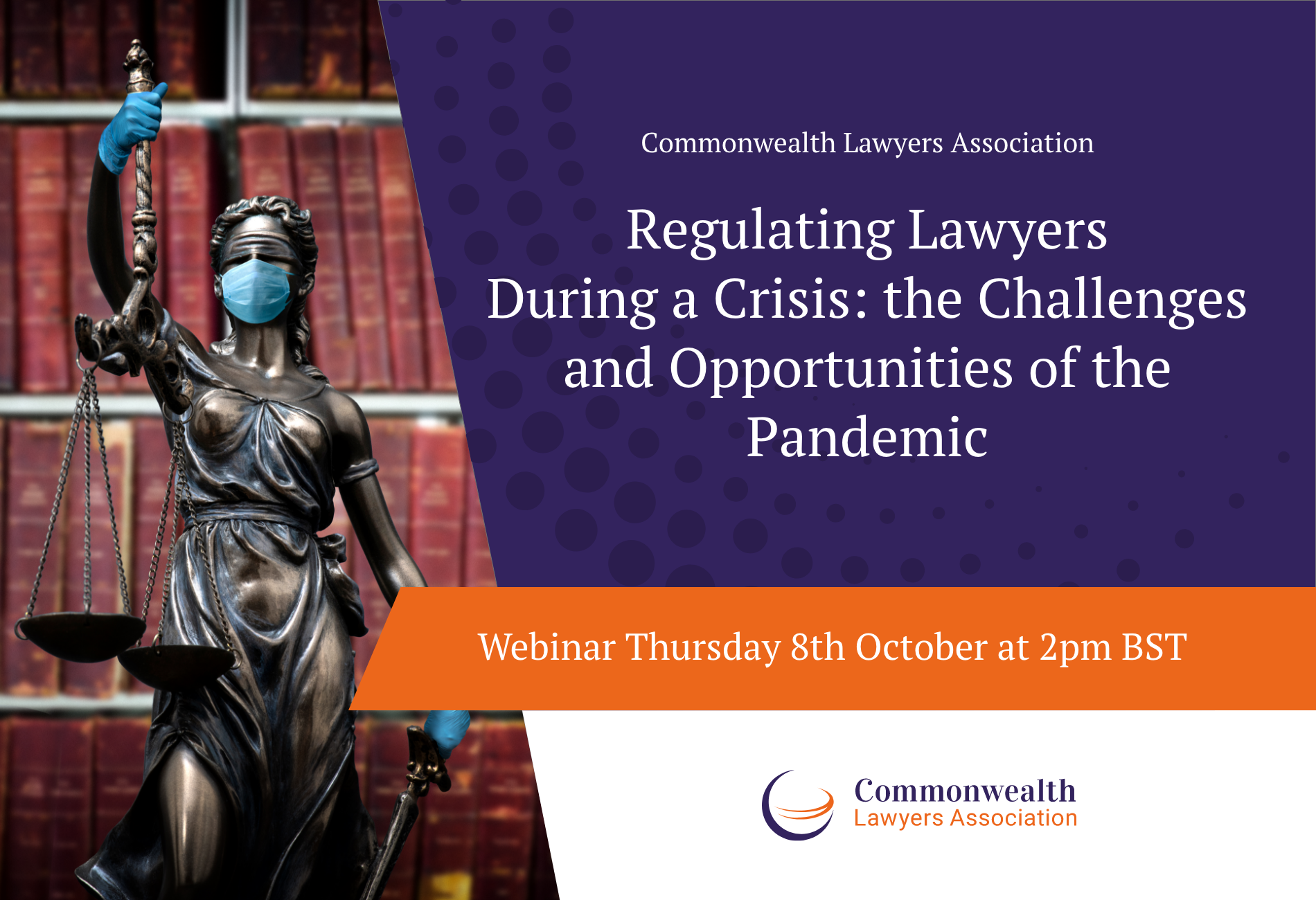 Regulating Lawyers During a Crisis: the Challenges and Opportunities of the Pandemic
Hear an international panel of legal regulators from across the Commonwealth share their current experience as regulators for a profession grappling with the effect of Covid-19.  Panelists from Northern Ireland, Canada, South Africa and Malaysia will discuss issues including: 
What changes has Covid brought to the practice of law?
What challenges or opportunities exist for regulators in responding to these changes? 
Has the pandemic accelerated necessary regulatory change or hindered the ability of legal regulators to do their work?
Moderator:
Brian Speers, President of the Commonwealth Lawyers Association, former President of the Law Society of Northern Ireland
Panelists:
Teresa Donnelly, Treasurer (President) of the Law Society of Ontario, Canada's largest legal regulator
David A Lavery CB, CEO of the Law Society of Northern Ireland, former CEO of the Northern Ireland Courts and Tribunals Service
Stanley Nyamanhindi, CEO of the Southern African Development Community Lawyers' Association (SADC Lawyers' Association), formerly of the Law Society of Zimbabwe, and the Zimbabwe Legal Information Institute (ZimLII)
Steven Thiru, Vice President (Australasia) of the Commonwealth Lawyers Association, Vice President (Malaysia) of LAWASIA, the Law Association for Asia and the Pacific, and former President of the Malaysian Bar Association
Register at:
Please Follow the Link Below to Register:
https://us02web.zoom.us/webinar/register/WN_1YVKcdScT_Co6Sg58UZg3A
Only 100 Spaces Available, but the event will also be broadcast live on YouTube, you can subscribe to our channel here:
https://www.youtube.com/channel/UC4w8VAgIibHZjiVXpshOr2g
Date & Time of Event: 8th October, 2:00p.m BST