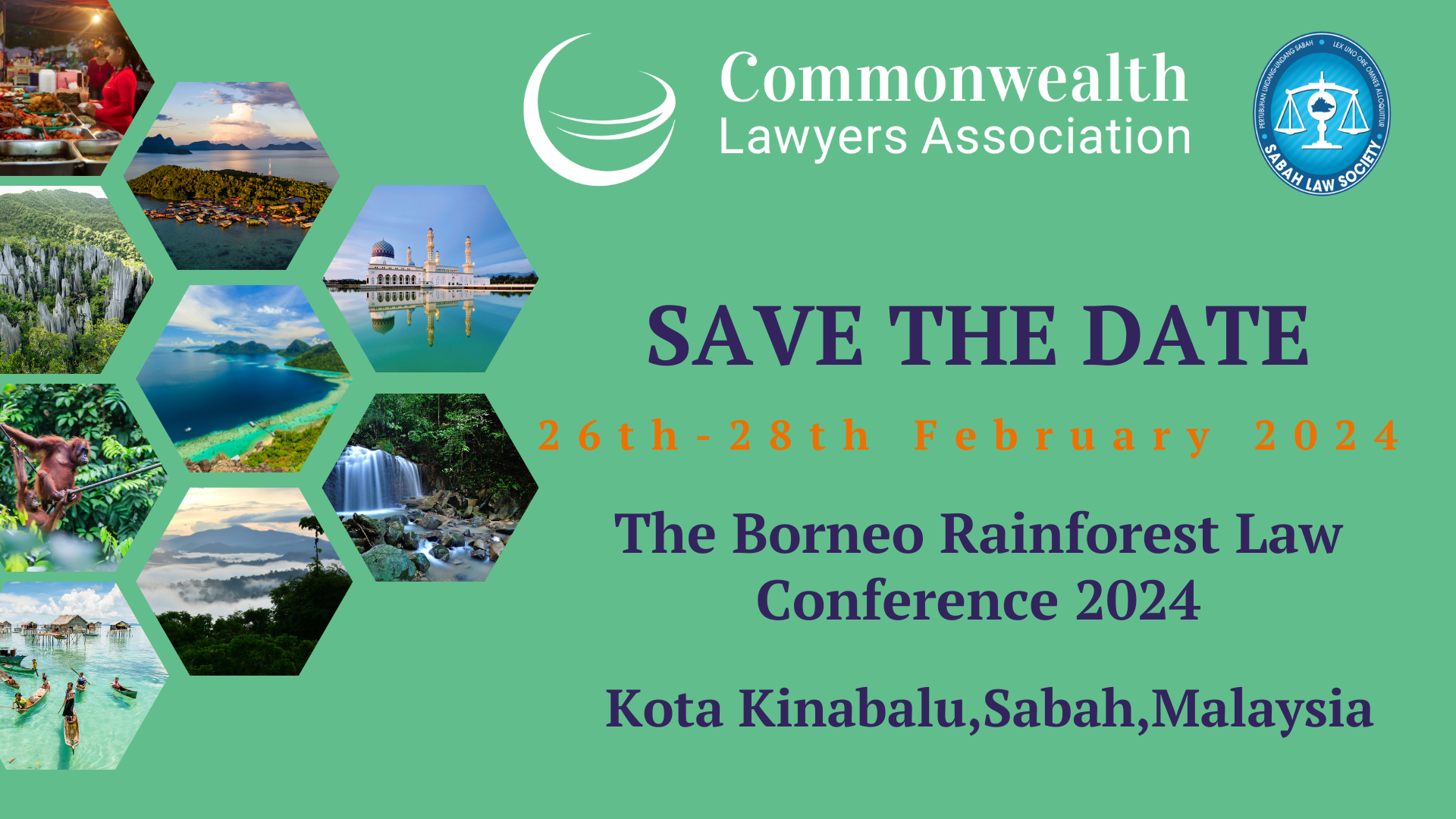 The Borneo Rainforest Law Conference 2024
26th February 2024 @ 8:00 am - 28th February 2024 @ 1:30 pm
Share
We are excited about the upcoming Borneo Rainforest Law Conference and the wealth of knowledge and experiences that will be shared during this three-day event. Join us as we strive to create a sustainable future and address the challenges of our ever-evolving world.The conference will place climate justice at the forefront of our agenda, offering a unique platform to explore perspectives from a diverse and experienced pan-Commonwealth speaking faculty. The rule of law will serve as a prism through which we examine and discuss the pressing issues surrounding climate justice.
The conference program is thoughtfully divided into three daily streams, focusing on climate justice, the rule of law, and corporate issues. In addition to the main sessions, we are also developing exciting side events, including a specially tailored Young Lawyers program and ample networking opportunities.
We anticipate that delegates and stakeholders will gain valuable insights by sharing challenges, experiences, best practices, and innovations related to climate change and the rule of law. These shared learnings will inform their respective mandates and contribute to a better understanding of these critical issues.
The discussions will support an analysis of the interconnectedness between human rights and climate change. We aim to explore how human rights obligations, standards, and principles can play a pivotal role in strengthening international, regional, and national movements to address climate change effectively.
This conference provides a unique opportunity to connect with like-minded individuals who are passionate about climate justice and the rule of law.