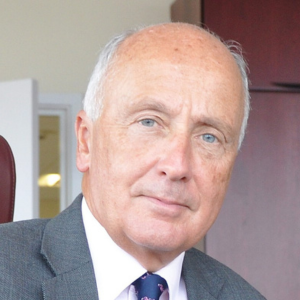 His Honour Judge Alan Large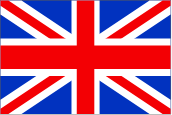 England and Wales
I have been fortunate to enjoy three different legal careers.  The first was as an officer and barrister in the Royal Navy, during which I travelled widely and visited many countries.  My experiences during my 14 years' naval service kindled my enduring interest in meeting and working with people from other nations.   My time in the Navy also taught me the importance of working as part of a team.
I then practised as a barrister in criminal law for 17 years, latterly as head of my chambers, which reinforced my leadership and management skills.
In 2010 I was appointed as a full-time judge in the Court Martial, which also involves sitting in the civilian crown court, and in 2020 I became the Judge Advocate General.  Since 2010 I have been able to develop my work with the Commonwealth, primarily through my membership of the Commonwealth Magistrates' and Judges' Association and the Commonwealth Lawyers Association.   I have presented many sessions on military justice at both CMJA and CLA conferences and hope to continue to do so.
In preparation for the CLA conference in Nassau in September 2021, I made contact with the Royal Bahamas Defence Force and discovered that they were experiencing difficulties with the administration of their military justice system.  The CLA put me in touch with the Office of Civil and Criminal Justice Reform at the Commonwealth Secretariat, who then attended the conference and spoke with me and the RBDF at the session on military justice.  We then met with the RBDF to discuss their difficulties.
A survey was conducted of all Commonwealth nations by the Commonwealth Secretariat, and it became apparent that a number of other Commonwealth countries considered that their law in relation to military justice was out of date and required modernisation.  As a result, the Secretary General directed that a project should be undertaken to assist countries to modernise their military justice, with which I have been much involved.   The project has received support from Commonwealth Law Ministers, and has involved my working with judicial colleagues, legal practitioners, politicians, members of the armed forces, defence attachés, academics and others from a wide variety of Commonwealth countries. Recently, I chaired a multi-national conference in Stellenbosch at which principles for a military justice drafted were drafted.  I am confident that real progress has been made and that countries who request it will now be given real assistance to develop their law and practice, thereby providing better support for their armed forces and those who serve in them.  There is much more to be done.
I have set out my involvement in this project from its inception in some detail to show firstly, that I have a real interest in Commonwealth matters and secondly, that where I can, I do something practical to help.  If I were elected to the Council of the CLA, I would naturally wish to develop my interest in military justice, both to improve awareness of what can be a little-known area of law, and to assist in guiding law and practice to meet the standards which members of the CLA would expect.  I would seek to encourage practitioners, judges and academics involved in military justice to engage with the CLA, share their knowledge and experience with a view to developing best practice. I spoke at a CLA webinar on military justice in March 2021 which attracted a very large audience, so there is wide interest within the Association.
I would also be very willing to work in more general areas of the CLA, bringing the experiences both from my career and my work with ComSec and Commonwealth countries to bear, and with a real desire to achieve something, rather than just talk about it.  Experience has taught me that best results are achieved through a spirit of understanding, cooperation, and flexibility, with a bit of humour along the way, and I would approach my work with the CLA on that basis.