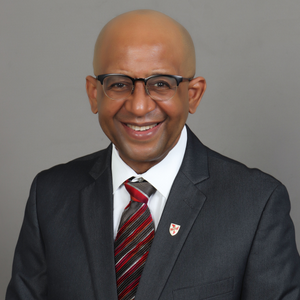 John S Bassie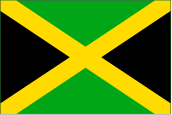 Jamaica
I am by profession a Barrister-At-Law and Attorney-At-Law and the Managing Attorney of the Law Firm John S. Bassie & Co. The firm's main areas of practice are Civil Matters and litigation. I am a Chartered Arbitrator, Supreme Court Appointed Mediator, Multi-jurisdictional Supreme Court Appointed Mediator (Florida, USA and Jamaica), a Justice of the Peace and a Trainer in ADR. I have enjoyed a distinguished career in these areas of practice for the past 21 years in the Caribbean, North America, the United Kingdom and Africa and I have served on ADR working groups at the United Nations.
Previously, I also had a career as Corporate Director of Management Accountant in a Blue-Chip Corporation with groups in North America, Europe and Asia reporting to my position.
I am presently the Vice President of the Jamaican Bar Association and formerly the Treasurer of the Organization. I am also the Global Vice President of the Chartered Institute of Arbitrators and take up the position of Global President in 2023.
To add, I serve as Chairman of the Dispute Resolution Foundation of Jamaica (DRF) which just celebrated its 25th anniversary and which is the oldest ADR Organization in the Caribbean region.
I believe that I bring considerable ADR experience to the CLA and it is my intention to grow and spread the use of ADR globally by using the wealth of experience that I have gained through these platforms.
My understanding of multiple disciplines and cultures began as child because, I was born in England to a Jamaican Mother, who was called to the Bar in 1960 and to a Sierra Leonean Father who was a traditional chief as well as, a Chemical engineer.
I believe that there are three basic actions that can be taken, and if elected, would empower my candidacy to achieving outcomes that are in line with the principles and overall objectives of the Commonwealth Lawyers Association. The actions are as follows:
A globally coordinated legal education and business engagement strategy spanning across jurisdictions – where regions with like economies and jurisdictions share best Alternative Dispute Resolution practices to achieve maximum results.
A global outreach to organizations to partner with the Commonwealth Lawyers Association on Alternative Dispute Resolution projects primarily aimed at promoting easy and affordable access to justice.
An Alternative Dispute Resolution skills framework that will provide regional support through the hub to assist local like-minded entities to be relevant in this paradigm shift.
As a result of this strategic approach and implementation, several positive outcomes can be expected:
Further global branding and visibility for the Commonwealth Lawyers Association within the jurisdictions.
Global Unity and Co-ordination with other groups, ensuring further market share in the Association's core activities.
Increase in awareness and access to the Commonwealth Lawyers Association for smaller Firms in smaller jurisdictions.
If I am elected, it is this combination of my vision and approach; and my connections across the Caribbean and beyond, that will ensure further growth of the Commonwealth Lawyers Association.. These are core principles that I believe can assist our organization to build a resilient, and most importantly robust and sustainable foundation in ADR, which is fit for purpose for a global platform for our global organization.