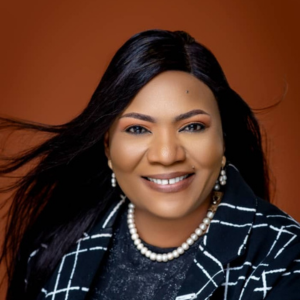 Joyce Oduah ACFE, FICMC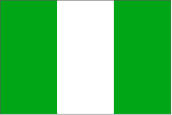 Nigeria
Joyce Oduah is the Principal Partner of Joyce & Okey Oduah LP, a forward-thinking, solution-centered corporate, commercial, and dispute resolution law firm in Lagos and Abuja, Nigeria. Her career is distinguished by numerous accolades and notable positions within the legal and international community.
Joyce is currently the Vice President for West Africa at the Pan African Lawyers Union (PALU) from 2022 to 2025. The first female to hold this position in PALU's history, she confidently represents the legal profession in the West African region with exceptional leadership and expertise.
Joyce's history of groundbreaking achievements in the legal community includes serving as the Immediate Past General Secretary of the Nigerian Bar Association (NBA), where she became the first woman to hold this position in 38 years. In this role, she embarked on a project to digitise the NBA Secretariat for effective service delivery to members. Her leadership also extended to service as the National Treasurer for the NBA from 2012 to 2014 and other leadership positions like 1st Assistant Secretary, Publicity Secretary and Social Secretary within the NBA Lagos Branch.
She is an esteemed member of the Federation of International Women Lawyers (FIDA), a Fellow of the Institute of Chartered Mediators and Conciliators, and an Associate Member of the Association of Certified Fraud Examiners. She is a Notary Public in Nigeria appointed by the Chief Justice of the Supreme Court of Nigeria, a testament to her expertise and integrity.
Joyce has a rich history of serving on various legal and reform committees, including her tenure as a Council Member of the International Bar Association from 2020 to 2022. She served actively in all existing Committees of the Association during her tenure as General Secretary of the NBA. She is also a Member of the Commonwealth Lawyers Association.
Committed to making a difference in society, Joyce has held several National and State appointments in Nigeria. Her roles have included being a Member of the Law Reform and Administration of Justice Reform Committee in Akwa Ibom State from 2007 to 2009, contributing to the Lagos State Blueprint Committee on the Administration of Justice in 2017, and serving as a Board Member of the Institute of Continuing Legal Education from 2020 to 2022. Her dedication is further evident in her role as a Board Member and Director of the Legal Aid Council of Nigeria from 2020 to 2022, among other notable appointments.
Joyce's passion for supporting women and children led her to establish the Fountain of Life for The Needy Foundation. Through this foundation, she has organised various skills acquisition programs to empower women and children, reinforcing her commitment to making a lasting impact.
Joyce aligns with the vision of the Commonwealth Lawyers Association (CLA) to promote and ensure an independent legal profession. This has motivated her to participate in CLA conferences since 2020 actively. Her commitment to making a meaningful impact and facilitating the growth of the rule of law, coupled with her extensive experience and standing at the bar as an active member of the Nigerian Bar Association National Executive Council (NBA-NEC), has spurred her to leverage her position in bridging the communication gap between the CLA and the NBA. Her goal is to encourage the active participation of Nigerian lawyers in the CLA and strengthen their collective voice on the international stage.
Joyce's dedication to the legal profession's future is particularly evident in her passion for young lawyers. She firmly believes that young lawyers are the profession's future and is committed to nurturing their growth and development as practitioners and individuals. This commitment has led her to initiate a mentorship scheme for aspiring and young lawyers in Nigeria and Africa known as "The Agile Legal Professional Mentorship Scheme." This mentorship program enables aspiring and young lawyers to learn from prominent legal figures and equips them for a successful and fulfilling future at the Bar.
In addition to her advocacy for young lawyers, Joyce actively encourages women and young legal professionals to take on leadership roles in the International and National Bar Associations, the Judiciary, corporate practice, and society. Her dedication to this cause is demonstrated through her seminars, webinars, and the numerous papers she has written and presented. One noteworthy presentation was her discussion on "Sexism in the Legal Profession," which she delivered at the Commonwealth Lawyers Forum on 6th September, 2021. She also presented a paper on "Regulation of the Profession and COVID Emergency Measures – Pitfalls and Lessons" at the 2023 CLA Conference in Goa, India, among others.
Joyce's ability to deliver results is rooted in her effective management, leadership, and communication skills. She is dedicated and committed to upholding the rule of law, the service of God, the Bar, and humanity, making her an outstanding figure in the legal community.