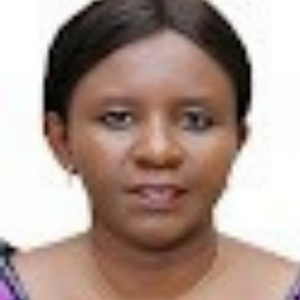 Juliet Ibekaku-Nwagwu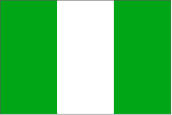 Nigeria
Mrs. Ibekaku-Nwagwu will bring her wealth of experience in law, international development, anti-corruption, anti-money laundering, and counter-financing of terrorism global measures to bear on the work of the Council of Commonwealth Lawyers Association (CLA). As someone who had worked as a Legal Expert for the Commonwealth Secretariat and in global programs through the Inter-governmental Group against Money Laundering and Financing of Terrorism in West Africa (GIABA- https://www.giaba.org) under the Financial Action Task Force https://www.fatf-gafi.org ), she is poised to work with Commonwealth lawyers to advance the global efforts to tackle illicit financial flows, recovery of stolen assets and return to victims in a sustainable manner.
Mrs. Ibekaku-Nwagwu has been the Special Assistant to the President of Nigeria on Justice Sector Reform and International Relation since 2016 with a focus on international asset recovery and management as well as the use of recovered assets for sustainable development. In this position, she led the negotiation team from the Federal Ministry of Justice and the guidance of the Attorney General of the Federation to recover more than $800 million USD for the government of Nigeria (https://justice.gov.ng/category/asset-recovery)
She has (28) twenty-eight years postgraduate call experience and has worked extensively in the anti-corruption, anti-money laundering and counter-financing of terrorism sector in Nigeria and internationally. She is also an international criminal law attorney and development expert. Mrs. Ibekaku-Nwagwu has investigated several corruption cases and won an Egmont FIU Award for the Best Case while serving as Director of the Nigeria Financial Intelligence Unit of EFCC from 2012-2013. She was also instrumental in the removal of Nigeria from the FATF Non-Cooperating Countries or "Grey List" in 2013.
She was instrumental to the drafting and passage of the Money Laundering Prevention and Prohibition Act, 2011 (amendment 2012), the Nigeria Financial Intelligence Act, 2018, and the Mutual Legal Assistance in Criminal Matters Act, 2019 as well as in the drafting of several regulatory and policy frameworks. Her innovative work in ensuring that Nigeria develops a credible Financial Intelligence Unit that will strengthen anti-corruption in Nigeria through "AN EFFECTIVE LEGAL FRAMEWORK" has gained her much accolade in Nigeria and internationally.  She is an advocate for the strengthening of women's rights, human rights, and governance institutions in Nigeria. She is the founder of J.C. IBEKAKU Hope Project and IBEKAKU Multi-purpose cooperative where she supports leadership and entrepreneurial development for women and youths.
She was called to the Nigerian Bar as a Barrister and Solicitor in 1993. She has a master's degree in international human rights, humanitarian and criminal law and a postgraduate certificate in anti-corruption studies, investigation, and prosecution of financial and economic crimes.
Barrister Ibekaku-Nwagwu is an alumnus of University of Nigeria, Nsukka, University of Lagos, Nigerian Law School, Hague Academy of International Law, Netherlands, University of Hong Kong Program on Anti-corruption, University of Salzburg, Austria's program on international human rights and humanitarian law as well as the United States International Florida Bankers' Association. She has a certificate in Applying Behavioral Insights to the Design of Public Policy for Senior Executives from the Harvard Kennedy School of Executive Education, Harvard University, Unites States. She is currently studying for a master's in governance and corruption at the University of Sussex, UK.
Mrs Ibekaku-Nwagwu has served in the following places as an international development expert: the United States Agency for International Development (USAID) – 2000 to 2002; National Project Coordinator for United Nations Office on Drugs and Crime (UNODC) – 2002 to 2004; the Legal Advisor for the Inter-Governmental Action Group Against Money Laundering and Financing of Terrorism in West Africa (GIABA), Senegal and the Commonwealth Secretariat –Governance and Institutional Development Division (GIDD}, London, UK- 2007-2010; and the British Department for International Development's (DFID) Justice for All Program (J4A) in Nigeria -2011 -2012.