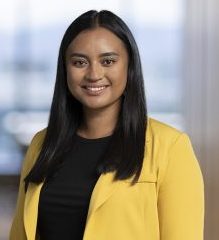 Maria Sopoaga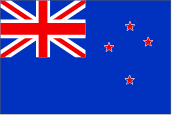 New Zealand
Maria is a solicitor in MinterEllisonRuddWatts' Litigation team in Wellington, New Zealand. Of
Samoan descent, Maria hails from the villages of Tulaele and Nofoali'i in Samoa and was proudly
board and raised in Māngere, South Auckland. She graduated with a BA/LLB from the University of
Auckland Waipapa Taumata Rau in 2018 and leads the firm's pro bono assistance of
WhoDidYouHelpToday's Mothers Project in Wellington, helping imprisoned mothers maintain
meaningful connections with their children.
In 2019 she was the inaugural recipient of the Centre for Legal Innovation's Young Legalpreneurs
Scholarship for New Zealand and was named by NZ Lawyer as a Rising Star in 2020. Maria was
again recognised in 2021 as one of NZ Lawyer's Most Influential Lawyers and during her time as
inhouse counsel at Auckland Council, received the Inhouse Lawyers Association of New Zealand's
Community Contribution Award in 2021.
She has previously served as the Deputy Convenor of the Auckland Young Lawyers Committee
and was the Deputy Lead Officer for the Pacific Peoples Advisory Panel for Auckland Council.
Maria currently serves on the New Zealand Law Society's National New Lawyers Group and the
Executive Committee of the Pacific Lawyers Association.