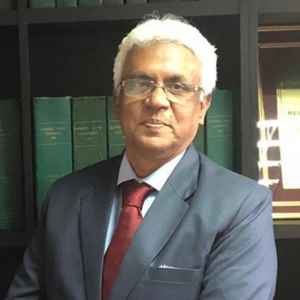 R.Santhanakrishnan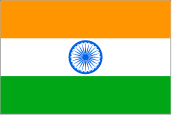 India At Large seat
R.Santhanakrishnan was born in a middle class family in 1953 at Hyderabad and pursued his school and college education between the years 1958 and 1976. He obtained a Masters Degree in Economics from Osmania University, Hyderabad.
During student days he organized Youth Festivals and Sports Events and as a student organizer, found and headed "Young Folks League", a Literary Club at Hyderabad.  He also organized Educational Tours and Trekking expeditions.  Subsequently espousing the cause of Rule of Law as part of 'Organization for Protection of Democratic Rights' during the years 1975-79.
He was briefly employed with the Provincial Government during 1981-87 and was also Secretary of Employees Welfare Association. During the course of employment, was involved in the work of Election Commission of India from Voter Enumeration onwards till the completion of Poll Process and as an official, was part of the democratic process of conduct of General Elections. While in employment graduated in Law.
He joined the profession of law during the beginning of 1988 and after practicing in the High Court at Hyderabad for few years shifted to Supreme Court of India at Delhi in 1992. Was Standing Counsel of Road Transport Corporation for more than a decade. Practiced mainly in Employment and Administrative Law. And also in Human Rights, Elections, Arbitration and Constitutional Law.
As an active Member of the Bar Associations, assisted in their activity of continuing legal education and organization of Cricket among Lawyers. After being elected as President of Indian Advocates' Cricket Association in 2002, started associating with CLA by attending the 2005 Commonwealth Law Conference at London. Organized educational and cricket tour of Lawyers from India to various commonwealth countries like  Srilanka, England, Trinidad, Barbados, Malaysia and Singapore to interact with the legal fraternity. Founded Lawyers' Cricket World Cup in 2007-08 at Hyderabad and headed its International Committee.
He was co-opted as Council Member at large of Commonwealth Lawyers Association in 2008 as Deputy Head of the Local Organizing Committee (LOC), organized the 17thCommonwealth Law Conference at Hyderabad in 2011. Subsequently in 2013, as part of 4thLCWC, hosted a Sports Law Conference in Delhi under the aegis of CLA. Elected as Vice President of Commonwealth Lawyers Association for term 2015-17 and subsequently its President for the term 2017-19.