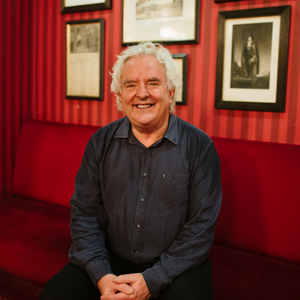 Richard Clayton KC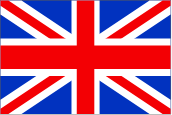 England and Wales
I would like to serve on the Executive Committee because of my deep commitment to and passion for international legal work.  It is important that we share our ideas and experiences with our colleagues from across the Commonwealth, continuing to develop its unique and internationally regarded jurisprudence.  The CLA in my view is at the forefront of that process.
From 2011 to 2019 I was the United Kingdom's representative to the Council of Europe's advisory body on constitutional law, the Venice Commission.    The Venice Commission comprises independent constitutional law experts law.  I was active on  Commission as an  Executive member, Chair of the Working Methods Sub-Commission (which formulated and proposed much needed organisational change) and on the Equality Sub-Commission.  I worked as a Rapporteur reporting on various important constitutional law issues across the Globe.
I am a barrister, King's Counsel, practising from London specialising in commercial and public law.  I sit as a Deputy High Court judge, deciding a range of important public law and civil cases.   I undertake work in the Caribbean (eg Anguilla, Bahamas, Belize, Cayman, St Vincent, Trinidad, Turks & Caicos) and in Canada,  Channel Islands, Gibraltar, Hong Kong , and cases before the European Court of Human Rights.
I have been instructed in many Supreme Court and Privy Council appeals.  In May 2021 I succeeded before the Privy Council in Seepersad v Commissioner of Police of Trinidad, an important case on the scope of the right to protection of law and wrote a note about it for the  CLA bulletin.  I regularly do Caribbean island work and in Gibraltar, recently appearing in high profile Court of Appeal case.
At CLA's Nassau Conference last September I was a speaker at the session on the future of the Privy Council and the CCJ and organised a follow up breakfast meeting.  At present I am speaking in a CLA series of webinars on recent Privy Council developments, along with Lord Carnwath.
I actively contribute to every organisation I am associated with and would like to do so for the CLA Executive.  My role at the Venice Commission was fascinating and I spent about 20 days a year undertaking its work.  I am a former Chair of the Constitutional and Administrative Law Association , organising its annual Cambridge conference for 7 years.  I was also an active Chair of the Bar Council's Committee on Civil Legal Aid from 2004 to 2012.
I have a strong academic background.  I am the joint author of the leading textbook on the Human Rights Act, the Law of Human Rights  cited by the Supreme Court over 45 times and a Visiting Professor at University College, London since 2015.
I care deeply about human rights, and about opening access to the Bar and legal profession more generally.  I have several  ideas I would like to bring to the Executive to increase awareness of these issues and would relish the opportunity to work alongside some excellent colleagues already on the Executive.