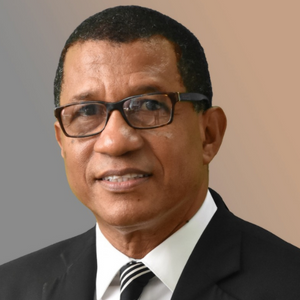 Ruggles Ferguson KC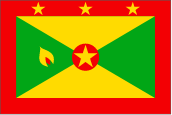 Grenada
Ruggles Ferguson KC is a graduate of the University of the West Indies (Faculty of Law) and the Hugh Wooding Law School (Trinidad). He has been in private practice for the past 25 years (from 1996), focusing on criminal, civil and constitutional law. He has been involved in dozens of judicial review and constitutional applications covering a wide spectrum.  For the past 21 years he has been the Managing Partner of Ciboney Chambers, one of the larger law firms in Grenada.
Mr Ferguson KC is a former President of the Grenada Bar Association (2000-2008/2014-2016),  former President of the OECS Bar Association (2012 – 2016), and Immediate Past President of the Organization of Commonwealth Caribbean Bar Associations (OCCBA >2018 – 2022).  He is now serving his second term as OCCBA President (2020 -2022).
He believes that umbrella bar associations like OCCBA and the CLA have a critical role to play in uniting lawyers throughout the region and beyond to make a positive difference on the global stage. OCCBA supports the work CLA.
Mr Ferguson KC has served  on several local and regional bodies including the Public Service Board of Appeal in Grenada for over 10 years;  on the National Telecommunications Regulatory  Commission  (NTRC) for 5 years, until 2013; and on the Council of Legal Education (the regional governing body for law schools) for several years. He also served on the Constitution Reform Advisory Committee which led the work for the November 2016 Grenada Referendum and on the CCJ Advisory Committee which led the work for the November 2018 referendum to determine whether Grenada should join the Appellate Jurisdiction of the Caribbean Court of Justice.
Mr Ferguson KC has appeared at all levels of the court, including the Judicial Committee of the Privy Council and the Original Jurisdiction of the Caribbean Court of Justice.  He is admitted to the Bars of Grenada, St Vincent & the Grenadines, St Lucia, Dominica, Antigua  & Barbuda, St Kitts & Nevis,  British Virgin Islands (BVI) and the Republic of Trinidad & Tobago.
Mr Ferguson KC is also President of the Grenada Chess Federation, a member of the International Chess Federation (FIDE).