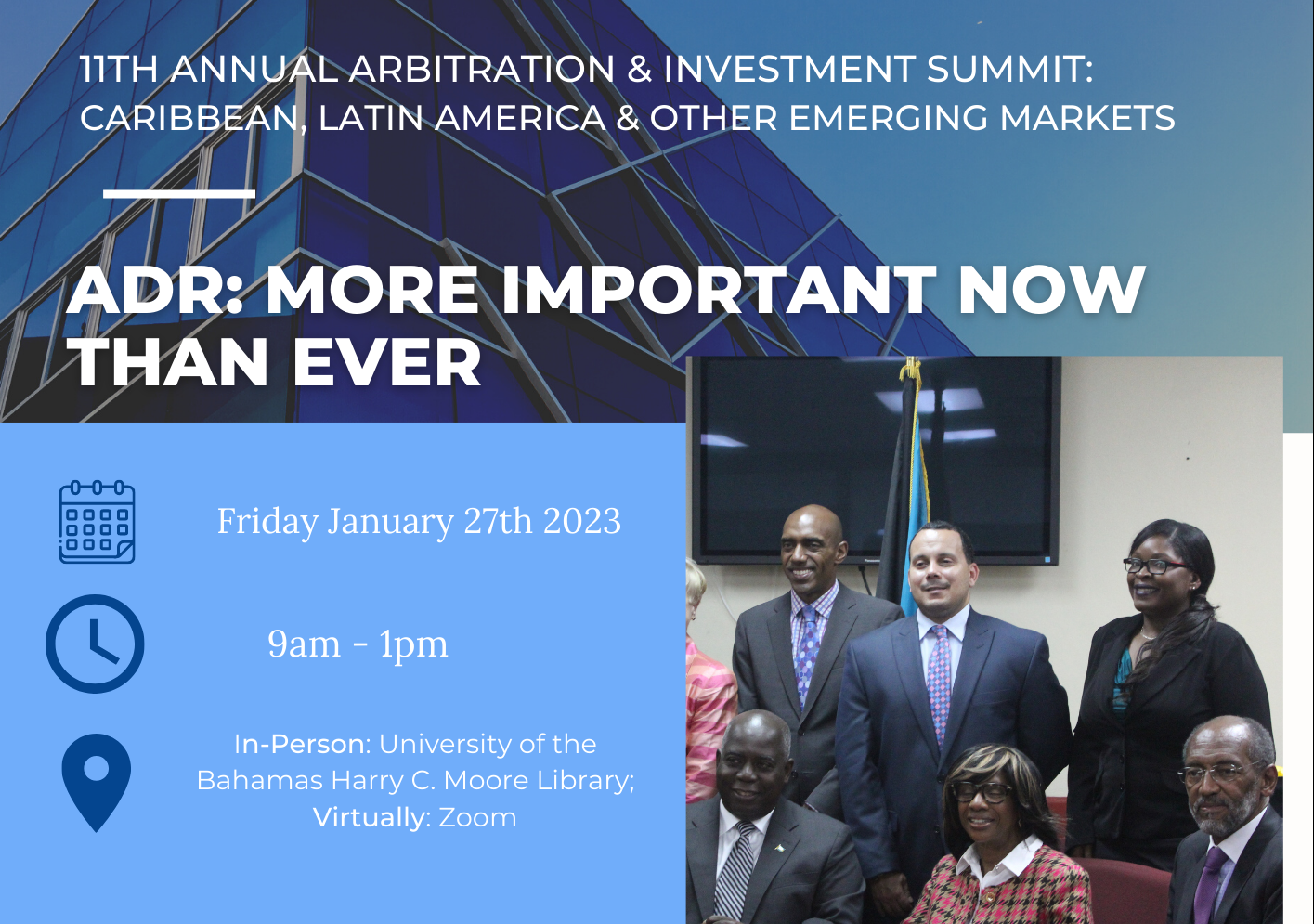 11th annual ADR and investment summit: Caribbean and Latin America and other Emerging Markets
Join Dr Peter Maynard, the CLA Vice President of the Americas Hub, for the 11th Annual Arbitration and Investment summit on Friday 27th January 9.00 am – 13.00 pm ET.
With George Lim SC as the guest speaker, in person and virtual delegates are invited to consider the following programme under the overarching theme of "ADR- more important now than ever" :
Mediation Advocacy: How Lawyers Can Add Value for Their Clients
No more Silos: Hybrid proceedings and Court-annexed ADR
Construction Adjudication: What's The Best Statutory Regime?
Commercial Arbitration: Emerging Standards
Maritime Arbitration: Issues, Recent Trends and Comparative Prospects
Please contact Maynards Law on peter.maynard@maynardlaw.com for more information.
In person delegates are invited to attend  the University of the Bahamas Harry C. Moore Library.
Delegates are asked to register  here
Download the flyer here