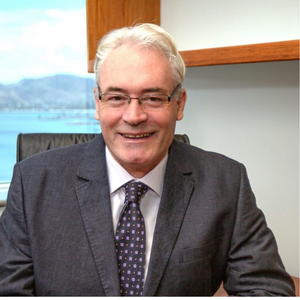 David Denniston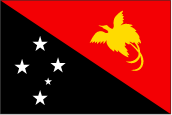 Papua New Guinea
Practiced law in PNG since 2014 and prior to this in Australia since 2004.
In PNG l have been an adviser to the Department of Justice & Attorney General, large conglomerates, international development and refugee programs, and to State Owned Enterprises. l am now in private practice at commercial law firm LLLS Lawyers: https://www.llls.com.pg/
In Australia l practiced with top tier law firms, the Crown Solicitors Office and the Commonwealth Government.
My key areas of practice are corporate and commercial, public law, land, property, disputes, energy & resources, planning & environment, water, climate change, governance, international development, the protection of the law, and international law in the areas of environment, shipping and humanitarian.
Because of a combined interest in the Commonwealth and the ROL, and an interest in what value it could provide PNG, I joined the CLA in 2017 and since then have taken a more active role in the association.
PNG is a fast growing economy established in the Westminster tradition which has a strong human rights based constitution which restricts the role of the legislature in this regard and limits the power of the State. It specifically provides for the ROL and the protection of the law, and sets up various constitutional legal offices.
Despite these protections and the separation of powers, and being a very resource rich country, the PNG public sector, law & order, and transparency, need significant strengthening. Access to justice and legal literacy is low. As a Melanesian country with strong local identities, PNG ranks very low in all human development indexes (HDI), but has adopted the UN SDGs.
Current and future ROL initiatives to be undertaken in PNG:
Working with LexisNexis Australia and the LexisNexis ROL Foundation to provide legal information services to PNG.
Supporting the role of the media in upholding the ROL, and sharing with them CLA statements.
Supporting the PNG Law Society re: CLA membership, ROL initiatives, and a ROL committee.
Providing ROL CLEs and events to the PNG and Pacific audience with the PNG Centre for Judicial Excellence, and others.
Supporting other South Pacific countries to engage with the CLA and promote the ROL
Supporting PNG organisations and entities with the ROL initiatives.
Understand the role of the ROL in strengthening the economy of PNG and HDI.
Understand the role of the ROL in the Melanesian, customary law and GESI context.
Consider a "PNG Friends of ROL Association" re: Embassies, Honours & Awards recipients, parliamentarians, legal profession, and other key organisations and individuals.
Promote the CLA, Latimer House Principles, the Harare Declaration, UN Basic Principles on the Role of Lawyers, the B4ROL Framework, etc.