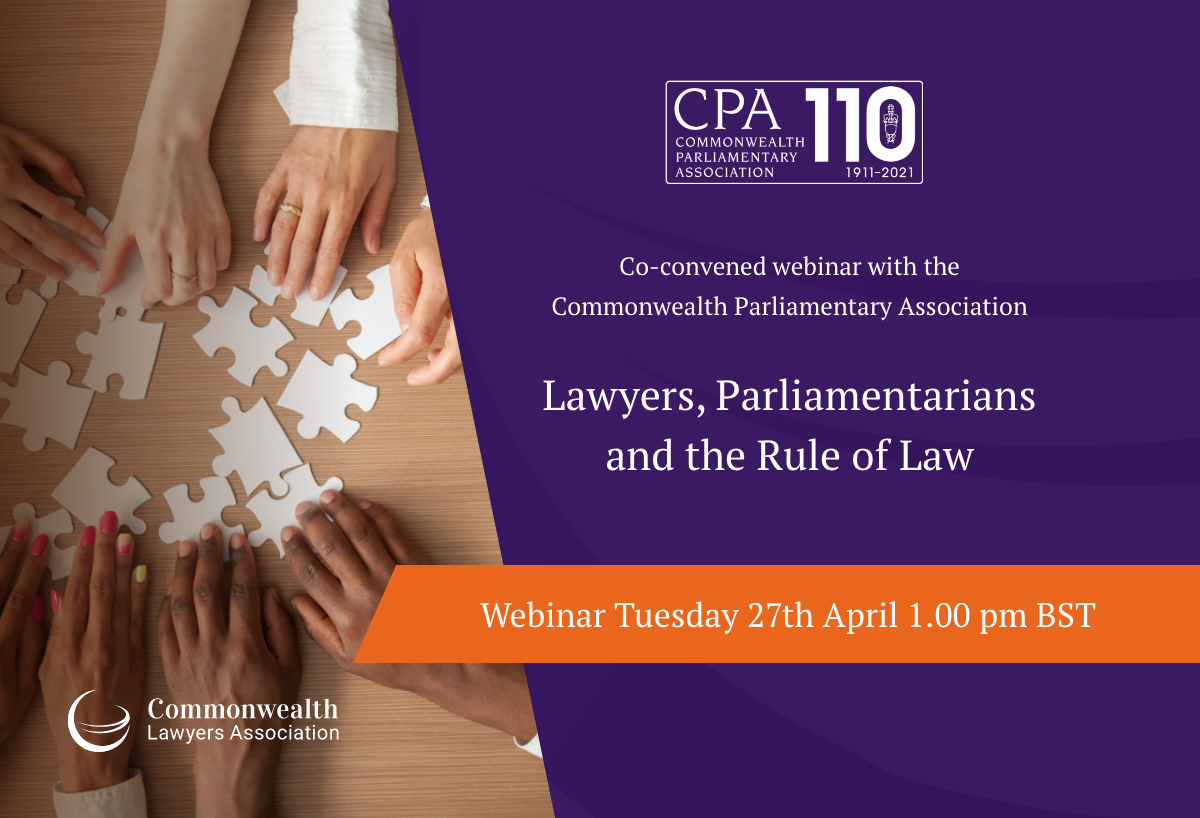 Commonwealth Parliamentary Association and the CLA co-convened webinar : Lawyers, Parliamentarians and the Rule of Law
Register to join the Commonwealth Parliamentary Association (CPA) and the Commonwealth Lawyers Association (CLA) on this engaging webinar on the Rule of Law.
Lawyers and Parliamentarians discuss their respective roles and boundaries in relation to Latimer House Principles and the Separation of Powers.
How do we co-operate for the good of all?
What are their respective roles in properly holding governments to account?
What are the challenges in post pandemic democracies?
DATE :  27th April 2021
TIME:
1.00 pm BST, UK
7.00 am, EST, Caribbean
3.00pm EAT, East Africa
8.00pm MYT, Malaysia
To register:
Register here
Chair:
Brian Speers, CLA President
Panellists:
Judge Zak Yacoob, Justice of the Constitutional Court of South Africa, Rtd
Senator the Hon. Alincia Williams-Grant, President of the Senate of Antigua and Barbuda
Hon. President Mohamed Nasheed, MP, Speaker of The People's Majlis, Maldives
Oluseun  Abimbola, SAN., Chairman of the Section on Legal Practice and a previous Attorney General of Oyo State, Nigeria
Emily Davies, Head of Private Office, the Commonwealth Parliamentary Association
We look forward to welcoming attendees for the session and there will be a Q and A opportunity following our panellist contributions. Should you wish to submit a question prior to the session, please email these to avni.kondhia@cpahq.org, referencing this event.