Hadassah Esther Igoche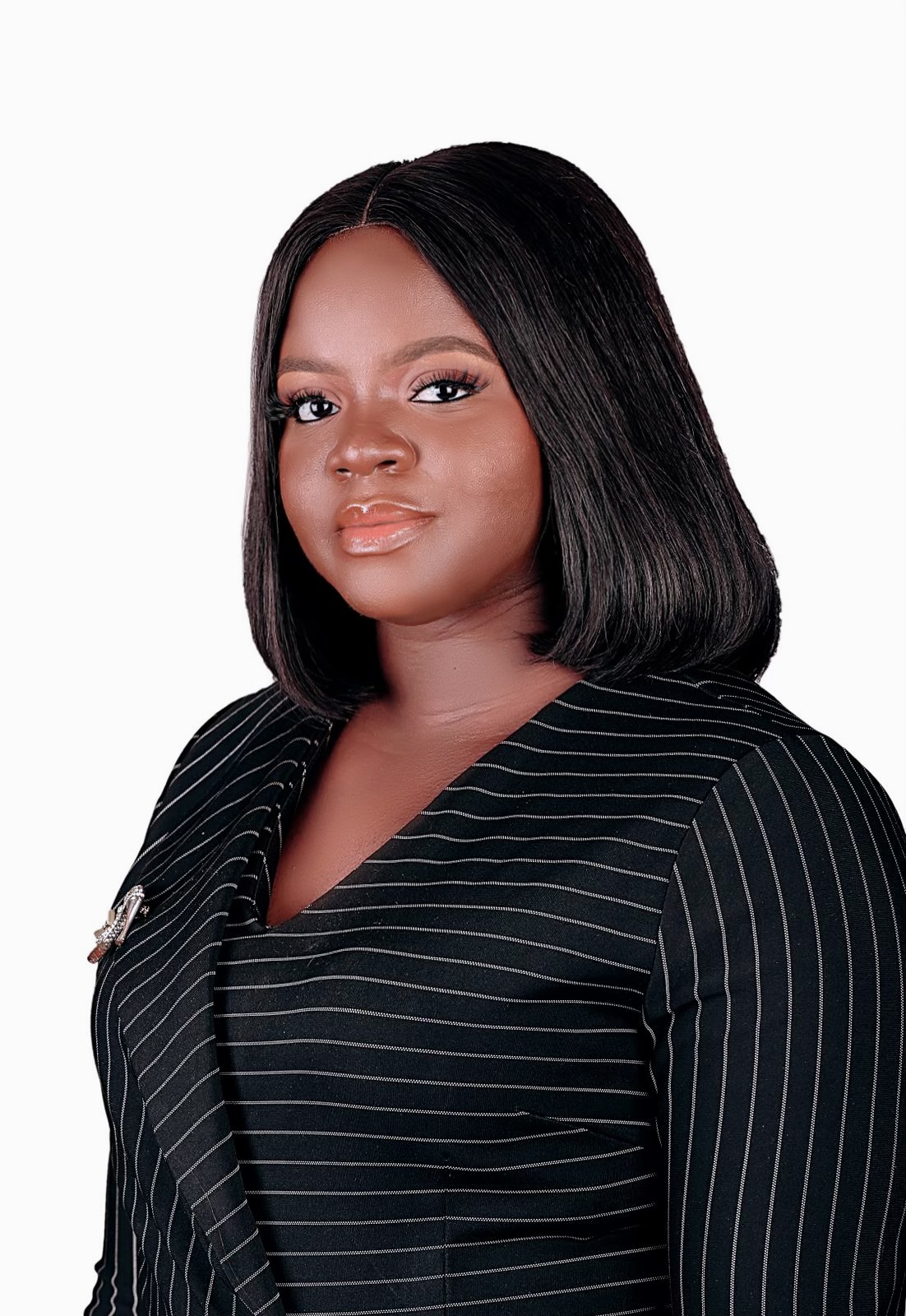 Hadassah Esther Igoche is a versatile litigation lawyer in Abuja, Nigeria. She handles the day-to-day operations at Vinyuch Law Office as well as several administrative and legal secretarial tasks. Her diverse expertise includes corporate law, core litigation, consumer protection, labour law, recovery of stolen assets, legislative drafting as well as reviewing of proposed Bills of the National Assembly of Nigeria.
She bagged her LL. B from the prestigious University of Jos, Nigeria. Following her pursuit to serve her nation and contribute to it's welfare and betterment, she served as counsel at the Ministry of Justice, Bauchi State  under the one-year mandatory service of the National Youth Service Corps (NYSC) programme in the year 2013 after completing her B.L from the Nigerian Law School.
She has also worked closely with the Brekete Family Team – a Nongovernmental Organization that renders help to indigent Nigerians. Rendering pro bono legal aid to help the underprivileged.
She worked with the law firm of Noble Chambers, in Abuja Nigeria, where through hard work and dedication she rose to the rank of Head of litigation before leaving to assume her current role.
Hadassah possesses a specific interest in research, policy and asset recovery. She Prepared a research paper for the African Network on Environment and Economic Justice (ANEEJ) titled 'The Proceeds of Crime Bill 2020 & Baseline information on the Abacha III, 2020 Asset Return Tripartite Agreement' she has also written research papers on the following issues:
Asset recovery regime in Nigeria;
Judicial oversight and accountability;
Anticorruption and Financial crimes.
She is currently involved in the research and review of the legal framework of asset recovery and management in Nigeria.