Upul Jayasuriya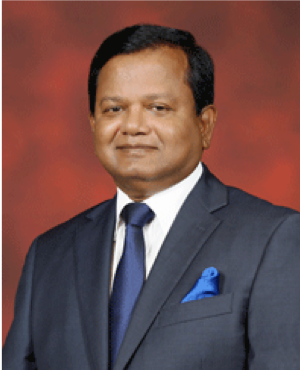 Upul was called to the bar in 1976 at the age of 21 as the youngest Attorney at the time, and consequently served The Attorney General's Department and was seconded as the First Legal Advisor of the Board of Investments. He was elected the Secretary to the Bar Association of Sri Lanka for the period 1991 – 1993. And later was elected President of the Colombo Law Society in 2008.
Upul has appeared in many landmark cases including the Presidential Election Petition, challenging the election of President Rajapaksha in 2010, appearing for the Presidential Candidate General Sarath Fonseka and many important commercial matters.
He was elected the President of the Bar Association of Sri Lanka with the highest ever majority in the history of the Bar Association elections. As the president of the BASL he championed rule of law and appeared in matters to establish rule of law.
Upul has stood against injustice and has been committed to protect the rule of law and the dignity of the profession and democratic values in Sri Lanka amidst serious threat. Consequent to the initiative against the impeachment of Her Ladyship Shirani Bandaranayake, threats have been made on Upul's life by unidentified gunmen.
In 2015 he was appointed the Chairman of the Board of Investment of Sri Lanka, the premier statutory agency for investments.
Upul was awarded the 2nd CLA award on Rule of Law in Glasgow in 2015 and a cash award of US$ 5000, which he presented to the wife of a slain Journalist Mrs Sandya Ekneligoda.