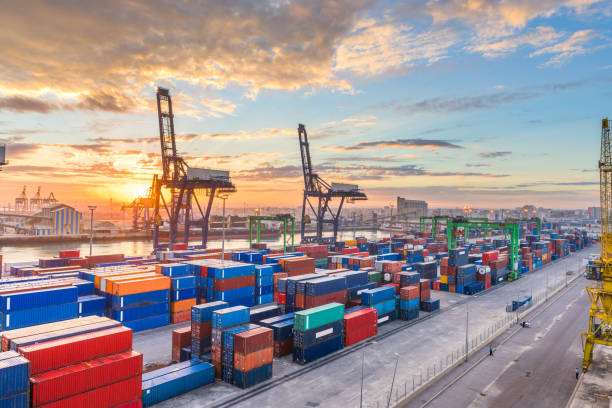 Africa /

A Kenyan perspective on AfCFTA and intellectual property rights
In Kenya, the role of the state in supporting, promoting, and protecting Intellectual Property Rights (IPRs) is anchored in Article 40 (5) of the Constitution of Kenya, 2010 which states that the state shall support, promote and protect the intellectual property rights of the people of Kenya.
Trade under the African Continental Free Trade Area (AfCFTA) commenced on 1st January 2021, on the basis of legally implementable and reciprocal schedules of tariffs and concessions.
Kenya is one of the 8 state parties that are currently participating in the AfCFTA Initiative on Guided Trade which was launched on 7th October 2022 and whose specific objectives are:
To allow commercial meaningful trading under AfCFTA.
To test the operational, institutional, legal and trade policy environment under AfCFTA.
To send an important positive message to the African economic operators.
Being a state party, Kenya is bound by the specific objective under Article 4 (c) of AfCFTA which states that for purposes of fulfilling and realizing the objectives set out in Article 3, state parties shall co – operate on investment, intellectual property rights and competition policy. The AfCFTA further states, under Article 7 (1) (a), that in pursuance of the objectives of this agreement, member states shall enter into Phase II negotiations on intellectual property rights; whose protocols shall, upon adoption, form an integral part of AfCFTA.
The AfCFTA Phase II negotiations on inter alia Intellectual Property Rights are ongoing. A committee was established in May 2021 whose terms of reference were adopted by the Council of Ministers of Trade and State Parties to facilitate the negotiation of the Protocol on Intellectual Property Rights. This is a good opportunity for the Intellectual Property Rights agenda to be institutionalized across Africa thus creating systematic and comprehensive approaches to Intellectual Property Rights issues in Africa.
This Protocol on inter alia Intellectual Property Rights is important for Kenya because AfCFTA promotes cross border trade of goods and services through its objectives to create a single market for goods and services facilitated by movement of persons in order to deepen the economic integration of the African continent and in accordance with the Pan African Vision of, "An integrated, prosperous and peaceful Africa," enshrined in Agenda 2063; and to create a liberalized market for goods and services through successive rounds of negotiations as established under Articles 3 (a) and (b) of AfCFTA's general objectives.
Kenya made it mandatory for Intellectual Property Rights owners to register their IPRs under the Anti – Counterfeit (Recordation) Regulations, 2021 that came into force in May 2021 and which make provision for recording IPRs relating to goods to be imported into Kenya by IPRs owners. The aim of the IPRs recordation is to prevent the importation of counterfeit goods into Kenya thus protecting brand owners and consumers from harmful counterfeit goods. It is mandatory for importers to declare the IPRs relating to the goods they intend to import into Kenya, through a registered agent. Importers are also required to submit information supporting manufacturing assembly or value addition in the case of raw materials, bulk goods and machinery parts. It is an offence to import into Kenya any goods or items bearing an IPR that has not been recorded with the Anti Counterfeit Authority in Kenya. It is also an offence to import into Kenya unbranded goods unless they are raw materials.
As Kenya works towards submitting its Tariff Offer/ Concession Schedules for adoption and subsequent inclusion in the Ministerial Directive on Provisional Schedule of Tariff Concessions; it is important to note that AfCFTA is working on the principle of most favored nations of registration and enforcement of IPRs which make provision for member states to give each other reciprocal preferential treatment thus creating a level playing field on trade. AfCFTA seeks to reduce the cost of trading across borders and ease cross border movement of goods by eliminating non – tariff barriers thus boosting intra – Africa trade. This is in line with Article 4 of the Trade Related Aspects of Intellectual Property Rights (TRIPS) on most favored nations which provides that with regard to the protection of intellectual property, any advantage, favor privilege or immunity granted by a member state to the nationals of any other country shall be accorded immediately and unconditionally to the nationals of all other member states; and Article 3 of the TRIPS Agreement on national treatment which provides that each member shall accord to the nationals of other members treatment no less favorable than that it accords to its own nationals with regard to intellectual property.
The Kenya National AfCFTA Implementation Strategy 2022 – 2027 was launched so as to leverage deeper integration within the AfCFTA framework to facilitate expansion of Kenya's trade and investment in Africa, support cultural transformation and foster economic growth and sustainable development. Its objectives will be achieved through the AfCFTA National Implementation Committee which will ensure its effective and coordinated implementation. On 23rd September 2022 and 5th October 2022, Kenya exported manufactured exide batteries and value-added tea to Accra, Ghana under the AfCFTA Initiative on Guided Trade. Further, Kenya has identified avocados, fresh produce, tea, textiles, exide batteries, leather bags, vehicular filters, sisal fibre, beaded products, confectionary and incinerators as key products for export under the AfCFTA Initiative on Guided Trade. The Kenyan Government is committed to supporting local producers and manufacturers by eliminating trade barriers that hinder exports across Kenya's export value chain; and also, to collaborating with all partners in the continent under AfCFTA to grow Kenya's exports.
By: Aileen Aluso Ingati,
Partner & Head: Intellectual Property & E – Commerce at Kazi Advocates LLP.
Email: aluso@kaziadvocates.com
Country: Kenya
Registered Agent: Kenya Industrial Property Institute (Patent Agent): & Kenya Anti – Counterfeit Authority (IPRs   Recordation Agent)
Member: East Africa Law Society Intellectual Property Committee; & Law Society of Kenya ICT/ IP Committee.
Former Member: Law Society of Kenya Council.
Kenya's Representative to the Young Commonwealth Lawyers Association
African Regional Intellectual Property Organisation (IP Agent)