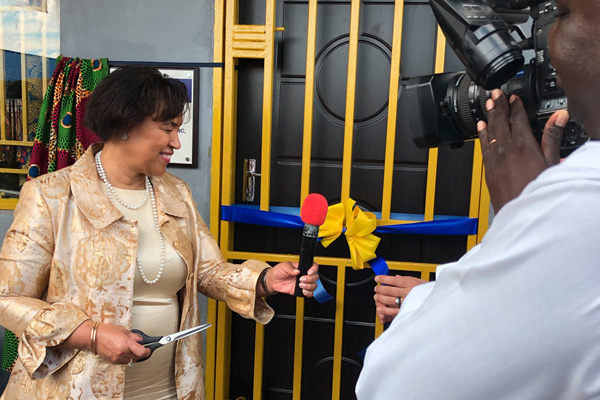 Africa /

CLA-sponsored classroom opened
We were honoured that Commonwealth Secretary General, the Rt Hon Patricia Scotland QC took time out to open the new classroom at The Linda Community School, while she was with us at the conference to deliver her keynote address.
The Zambezi Sunrise Trust, a UK registered charity, was supported by the 2019 Commonwealth Law Conference as part of our corporate social responsibility, leaving a permanent legacy to our time in Zambia. Click here to see how The Commonwealth reported the opening.
Don't forget that you can continue to support the education of some of the poorest of Zambia's children through Zambesi Sunrise Trust.