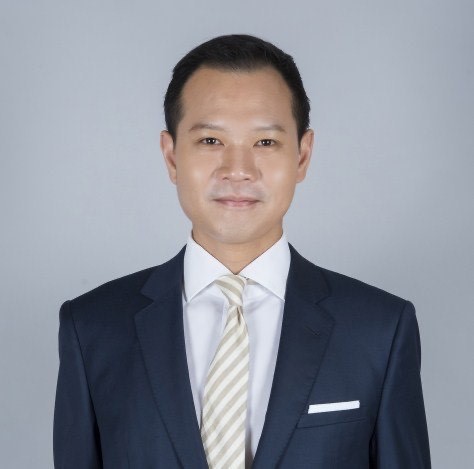 CLA News /

5th Commonwealth Law Conference Rule of Law Award 2021 Winner Announced
The Commonwealth Lawyers Association are delighted to announce that Mr Dennis Kwok is the recipient of the 5th Commonwealth Law Conference Rule of Law Award 2021
This prestigious award recognises the outstanding contribution of an individual or organisation to furthering the rule of law, and the CLA honours Mr Dennis Kwok for his sustained and resolute efforts to promote the rule of law within his home jurisdiction of Hong Kong.
A lawyer and a pro-democracy leader, in 2006, Mr Kwok co-founded the Civic Party, a pro-democracy political party known for its rigorous (and non-violent) defence of democracy and the rule of law.  From 2012 – 2020 Mr Kwok was a member of the legislative Council of Hong Kong, representing the legal profession and Mr Kwok has consistently used his various platforms to advocate for democracy, courageously speaking up for the rue of law and the independence of Hong Kong's legal system.
With peaceful, non-violent protests a keystone, Mr Kwok has organised lawyers in many 'silent marches' over the years to protest against policies threatening the independence of Hong Kong's judiciary, the political prosecutions of opponents and proposals to extradite defendants to mainland China.
Mr Kwok has also devoted considerable energies to advocating for the underprivileged and marginalised sectors of Hong Kong society, including victims of human trafficking, special needs students, and victims of racial discrimination. He has also brought judicial review cases on behalf of pro-democracy legislators, long term prisoners, and environmental activists.
As a result of his participation in a non-violent filibuster campaign to prevent the passage of 'national anthem' legislation, and with escalating reprisals from the authorities, Mr Kwok has now left Hong Kong, with serious concerns that he has become at risk of arrest.
We believe that Mr Dennis Kwok's commitment and courage to make a difference makes him a worthy recipient of this prestigious award.
Joining the congratulations, the President of the CLA, Mr Brian Speers  "The eyes of the world have viewed the transition of Hong Kong into the legal regime of China.  The CLA has been concerned at the erosion of rights and freedoms previously enjoyed and at the disconnect with international norms.  The courage and bravery of protestors, often young, has been inspirational but also dangerous for them.  Dennis Kwok has shown courage, wisdom and leadership in the most trying of circumstances. He has been an inspiring advocate for the Rule of Law which is essential to guard freedoms, protect against autocracy and to hold leaders to account. The CLA is delighted that Dennis Kwok is the recipient of this Rule of Law award."
The award ceremony will take place at the closing ceremony of the Commonwealth Law Conference 2021 in Nassau on 9th September, and the trophy will be presented by the CLA President Brian Speers.
Past winners of this prestigious award include Ms Robin Sully (Canada), Mr Upul Jayasuriya (Sri Lanka), Ms. Thuli Madonsela (South Africa) and Dato' Ambiga Sreenevasan (Malaysia) and we are delighted that Mr Dennis Kwok will be added to this august roll call of those who have worked courageously to champion and defend the rule of law.
We hope that you will be able to join us in Nassau to congratulate Mr Kwok and to celebrate his achievements.