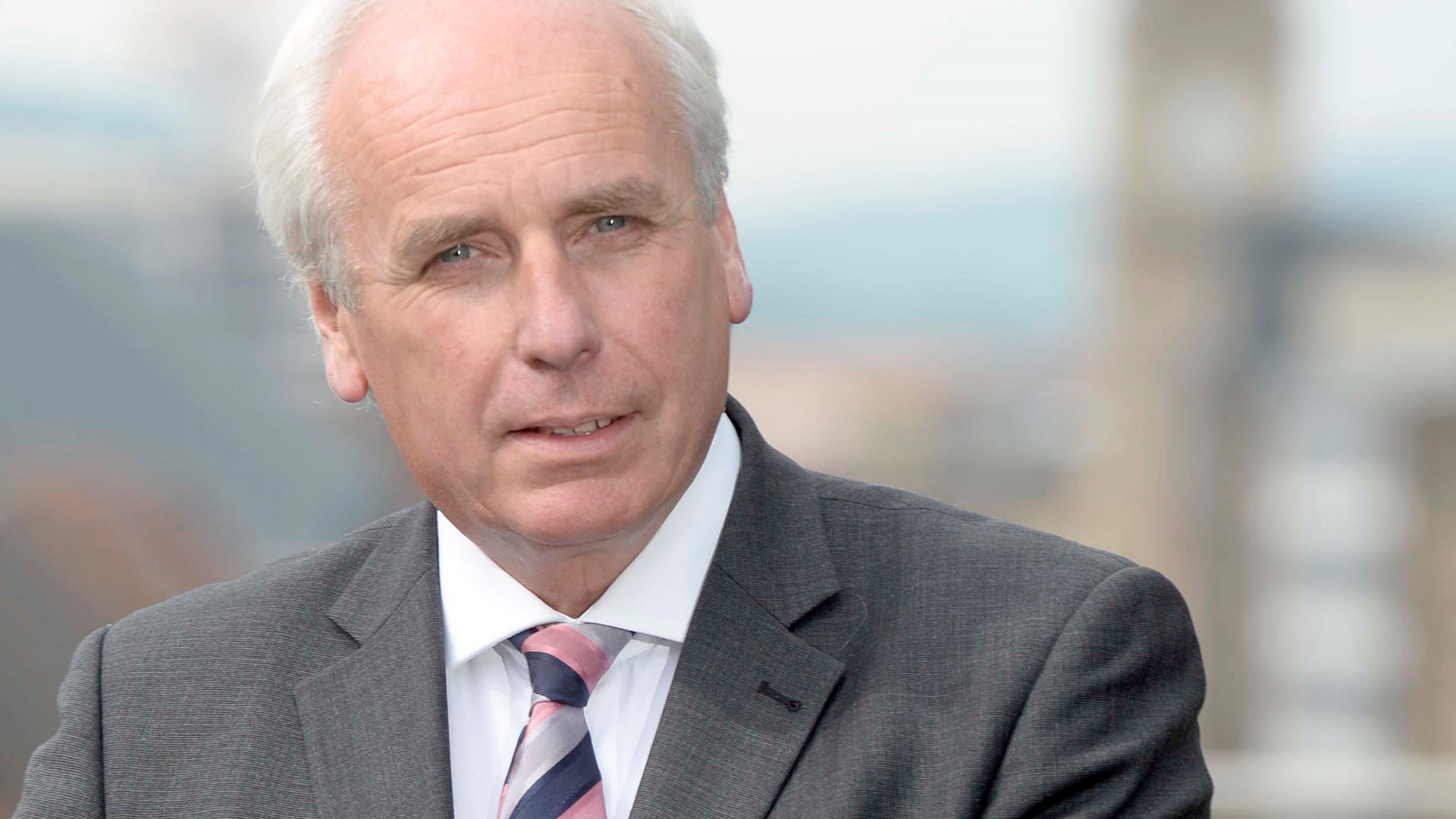 CLA News /

Access to Justice: A View from Brian Speers
This article was written for the Commonwealth Heads of Government Meeting Report and the digital Interim Report published by Commonwealth Business Communications
The CLA seeks to uphold the Rule of Law throughout the Commonwealth.  One important aspect of the Rule of Law is access to a system of justice that is timeous, is respected and is affordable.
This brief Report aims to cover four aspects however it can be appreciated that the subject is wide in scope and these observations are by way of overview only.  The thoughts expressed are personal thoughts arising from experience in discussions with colleagues in senior positions in Law Societies and Bar Councils throughout the Commonwealth.
The four areas to consider are: –
The cost and delay of getting cases to Court;
The need for flexibility in how a Court is presented;
The importance of the availability of independent legal professionals and an adequately resourced judiciary;
What in fact does access to justice mean?
Dealing with each in turn: –
Cost & Delay of Getting Cases to Court
Even the briefest of research will show that delay between commencing proceedings and having a case determined by a Court is common throughout all Commonwealth jurisdictions.  Some jurisdictions have an alarming number of cases which are more than 10 years old.  India for example has 24 million cases pending of which 10% commenced more than 5 years ago.  The UK has noted that while criminal access is improving with an average of 157 days to take a case to final determination by the Magistrates Court in other cases delays of up to 3 years can be experienced.  In Kenya 50% of cases have commenced more than 3 years ago and there was a welcomed Judicial initiative recently to focus on reducing the number of cases pending for more than 5 years.
Delay in having a case determined leads to a lack of respect for the system of justice and frustration among litigants.  Evidence and memory are impacted by delay.  The quality of decision making based upon witness evidence after lengthy periods of delay is not enhanced.
The remedy must be multifaceted but includes:
an adequate number of appropriately trained independent Judges;
proper investment in Court administrators;
proper and increased investment in Court technology; and
Court Rules which take account of new technologies, restrict adjournment and do not reward delay in the hands of the legal representatives.
In addition, alternatives to obtaining resolution of cases in Court must be promoted (most notably mediation).
The need for flexibility in court manifestations – mobile courts or virtual courts
Most lawyers have, at one stage or another in their career, reflected on the importance of access to justice. Not until recently, however, has it been necessary to consider it an existential matter: Covid-19 has tried hard to shut down our justice systems.
In September 2017 following the destruction of Hurricanes Irma and Maria, it soon became apparent to many Caribbean jurisdictions that physical access to courts and tribunals was a Rule of Law issue which went much wider than the arid writings of Dicey.
Technology came to the aid of the various legal systems and many necessary hearings were conducted by virtual courts.   In mid-March 2020, sitting as a judge of the English Court of Protection, Mr Justice Mostyn heard a welfare case to determine whether an elderly man should continue to receive life sustaining medical treatment in his best interests (Re AF [2020] EWCOP 16). It is hard to conceive of a more difficult or sensitive case. The hearing was due to take place in the Midlands but took place instead on Skype for Business. It is believed to be the first ever trial conducted in England and Wales by remote means. It was considered to be a success.
Following this extraordinary pandemic, and on a more permanent basis than post hurricanes, it is likely many courts will no longer manifest themselves in creaky wooden, or even modern technology adapted, court rooms. Judges may soon find they have even less use for their wigs and gowns. The virtual court genie is well and truly out of the lamp and for many areas of civil justice is unlikely to simply disappear.
Virtual courts are, of course, much less expensive to run. Hard-pressed governments are likely to take advantage of the success of virtual courts during the Pandemic to reduce Ministry of Justice budgets. But as guardians of the Rule of Law lawyers must embrace the virtual court hearing with enthusiasm but also with great caution.
Remote or virtual justice will not be easily practical in those jurisdictions where jury trials have been retained. Empanelling virtual juries seems like an unlikely experiment too far.
There are also many areas of civil justice where remote hearings will be unachievable. Many complex family law disputes will continue to require the Judge to see the witnesses of fact give evidence in person and to see how the child's parents or carers react in court (see for example the recent UK decision of the President of the Family Division in Re P (A Child) [2020[ EWFC 32). Many cases will still require solemn court-room based justice.
Justice must of course be done and be seen to be done. Journalists have been able to attend remote hearings.  And journalists must be free to report and comment and exercise their rights in accordance with the Commonwealth Principles on Freedom of Expression.  That too is an aspect of accessing Justice. But journalists attending a remote hearing is not the same as providing a public right of access.  It remains a cornerstone of the Rule of Law that the public should be able to walk into their court complex and watch Judges dispense justice. Whilst many routine civil cases may now be determined remotely, with benefits for litigants, we must not too readily place our 'cathedrals' of justice on the altar of convenience.
For many Commonwealth jurisdictions the building of these complex and visible legal structures has been both a physical and civil and human rights struggle for the Rule of Law. This should not be easily unwound.
In addition to properly equipped court infrastructure, to remote hearings and case management, Courts should be prepared, more often, to go to the people.  Mobile courts and mobile witness or evidence booths are a practical manifestation of the Rule of Law in action and make access to Justice seem real.  Many Commonwealth jurisdictions are innovative in proving or making plans to provide these mobile facilities.   The mobile court formed party of an interesting discussion at the Commonwealth Law Ministers Meeting in Colombo, Sri Lanka in November 2019.
Availability of An Independent Legal Profession
It is important in any system of justice that those presenting cases are well trained and have a defined recognition of their duty to the Court and their role as officers of the Court.  Practitioners and their clients expect that the Courts to which cases are presented, are presided over by impartial, incorruptible, trained and respected Judges.
These core components are essential to upholding the Rule of Law and ensuring the citizen has respect in the legal system.  Therefore, the need to remunerate the Judiciary adequately, to ensure that pension provision is sufficient and to have appropriate powers to remove Judges who have been guilty of corruption are all essential.
And the Executive must recognise that an independent legal profession bringing challenge to powers which over reach lawful authority is vital to maintaining the Rule of Law.  This was the subject of interesting discussion at the Commonwealth Parliamentary Association meeting in Kampala, Uganda in September 2019.
Similarly, the training of legal practitioners with ethics and professional standards taught pervasively is important.  Ensuring that practitioners are motivated to have cases dealt with in a timeous way and are not rewarded by delay is essential.  In some Commonwealth jurisdictions there is an absence of adequate Court facilities or a sufficient number of Judges.  This contributes to delay.
To ensure that access to justice is available for all the legal profession must maintain the highest professional and ethical standards and must be able to conduct their business and represent their clients without fear or favour and in an independent manner. Many lawyers contribute pro bono and in other ways to Society and their contribution economically, socially and in support of the vulnerable should be respected.
What does accessing justice mean? – use of mediation and arbitration and the use of on-line resolution or decision making approaches
Much justice around the Commonwealth is now administered privately. There is no need for many litigants who seek justice, to obtain it from a state backed official justice system. Judges are being pushed towards margins by a busy throng of arbitrators, adjudicators, mediators and privately run virtual justice systems. One of the busiest justice systems in the world is the eBay Resolution Centre which resolves around 60 million commercial disputes every year.
Technology is changing how we conduct our business relations and the first Blockchain Arbitration Court has already been established in Poland.
Arbitration has a long pedigree. It aims to provide swift and private justice. Most arbitral awards cannot be effectively appealed and that finality provides great attraction to business. Arbitration, however, is not limited to commercial disputes.
The world of family law has embraced arbitration too. This began with financial remedy settlements upon divorce, but has also embraced "private" law children disputes which typically determine with whom children should live as between their parents, wider questions in respect of their upbringing (which school?) or maintenance issues. There are of course limits and public law cases in which the state has concerns for a child's welfare will be addressed before judges.
Many cases do not even require the finality of an arbitral award because the parties can agree to mediate and resolve their dispute with the assistance of expert mediators to encourage and assist them to agree terms to their dispute. Across the Commonwealth appreciating the important role of lawyers and private justice systems strengthens the Rule of Law by reducing demand on under-funded public courts systems and thereby, crucially, reducing delays.
Mediation can address issues wider that those capable of being considered by the Courts. Client involvement, a sense that someone has listened effectively to them, impressive compliance with agreements made and a sense that the parties participating have had "their day in court" make mediation an important element of accessing justice. The recent UN Singapore Convention has enhanced the importance of mediation in international commercial disputes providing a mechanism for enforcement of agreements.
To close
Access to justice is flowering in many ways but like so many growing, vibrant, life forms it needs support, constant attention, and the right conditions.  By ensuring access to justice in a wide variety of appropriate and proportionate ways the marginalised and vulnerable will be protected.  The Rule of Law will flourish.
Brian H Speers
President, Commonwealth Lawyers Association
(assisted by John McKendrick Q.C. who appeared for one of the parties in the Re AF case mentioned)