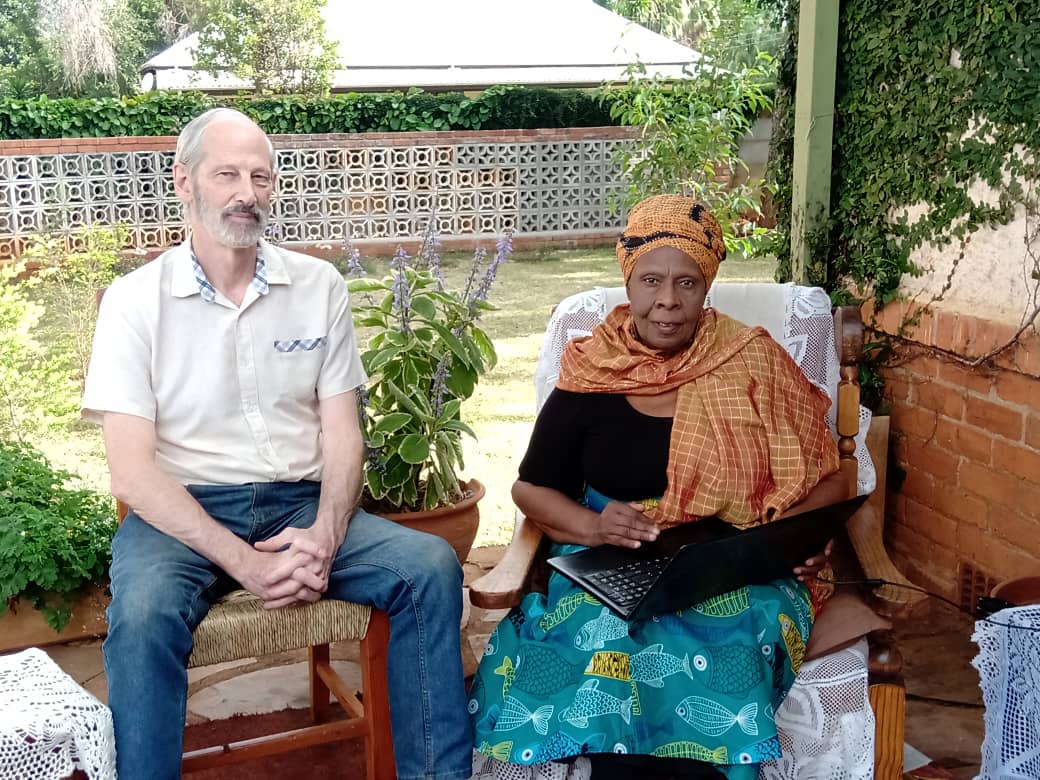 CLA News /

CLA President in Conversation…. With Sekai Holland
Almost exactly one year ago the Commonwealth Law Conference took place by the banks of the river Zambezi in Livingstone, Zambia. One of our keynote speakers was Senator Sekai Holland. She had served as a co Minister in the Government of National Unity in Zimbabwe (2009-2013). Her story of public service, engagement in politics and her subsequent torture by State agents under the regime of former President the late Robert Mugabe was at once captivating, distressing and uplifting. Sekai impressed our CLC by her positivity and recognition that people simply needed to work together, as life goes on whatever the obstacles.
A year on from our Zambia conference I took the opportunity of speaking to Sekai, who I had visited on two occasions since the Livingstone conference. Once at the Graduation ceremony at Midlands State University (MSU) of which she is a Co Patron of the MSU Fundraising Committee.
I found her on the evening of the first day of the Zimbabwe Coronavirus lockdown sitting in the cool of a Harare evening on her porch. She remarked "Missing is every type of noise – cars, people chatting – quiet, apart from the soothing chirrup of the cicadas, the birds and the breeze rustling the trees".
Sekai confirmed that their house, in which she and her husband Jim had given shelter, support and a home to many children whose parents had either been killed in political violence or who had suffered otherwise, was strangely empty. Social isolation meant that only a family living in a small cottage in the grounds for security reasons was present and two of their "grand children" a bridging course medical student and a pre legal studies student, the most vulnerable and who were living on the opposite side of the house to her and her husband Jim.
I asked how she was coping for food stuffs, necessities and water. She said "during "the bad times 2007/8" and when I was confined around the time of my torture, Jim sank a borehole in the property and that was now the supply of water". She said that they planted trees in their garden and wood from those was in ample supply which served her for a wood fire to cook as they reduce use of gas for cooking as prices spiral for all necessities and "Our household has therefore gone largely vegetarian making use of an abundance of fruits and vegetables from our back garden which includes wild ones: nyeve/ulude, blackjack and a particular vegetable 'dumbu redongi' 'imbuya'," This last one she described is somewhat unappetising to those unaccustomed to it. Sekai said that the translation from the Shona word for this vegetable was "donkey's stomach".
She said that they had lots of "lady's fingers" bananas and indigenous fruit trees, Muhute berries, avocado, mango and others and was in good spirits about accessing fresh food, clean water and dry wood for cooking.
I asked her about her response on this the first evening of Zimbabwe's lockdown. She was reflective: "the isolation of Zimbabwe had a lot of consequences; we see them now with the lockdown. Zimbabweans were secretive and private and did not like to admit, other than within their own family networks, about what they needed or what they were going without". Sekai remained in active contact with her street, family around the country and abroad, friends, network of NGOs, her Lutheran Bible Study group and civil society organisations. And they in turn were in touch to ensure where possible that she and her household were safe, secure and had supplies of food, water and fuel for cooking.
She said that she spoke every day to her Zimbabwe Peace Initiative (ZimPI) leaders and was both providing leadership and encouragement but also, in turn, receiving reassurance that people were well and surviving as best they could. She referenced how communications were being maintained in all of the modern ways through Face Time, WhatsApp and how resources could continue to trickle in from family, friends, and local and external well-wishers, she and Jim had in Zimbabwe, Australia and elsewhere.
More generally she was aware of concerns about the numbers of people, through hunger, being tempted to break curfews and was concerned about the reports of cases of excessive application of State enforcement. "This needed to be applied appropriately and with humanity. There is a huge opportunity for the Government to dispense authority in a way which could assist to restore faith and build trust. Up to now faith and trust were largely absent. People have long ago lost faith in government when they saw the amassing of massive wealth in the hands of the few ruling party members and government, which should have gone for the benefit of everyone. Greed, selfishness, impunity and intra party violence are now entrenched in opposition political parties as in most institutions".
This, of course, was typical of Sekai – motivated by a desire to help others, to hold to account Government and those in leadership of different institutions, in a fearless manner and to be selfless in her approach.
Indeed, at the conclusion of our discussion she reflected on how the "stopping of everything" had made the environment healthier. She predicted that people would return to normal having had the opportunity to reflect. Sekai was well. Her medical team was amazed at her good spirits and good health. I wished sincerely that that would long continue.
She appreciated the support from the Commonwealth Lawyers Association and said that this external support had done much to raise peace building as key. She thought the CLA support had given encouragement to the government, peace groups and civic society, that the outside world was slowly returning to visit the country and not rejecting Zimbabwe completely, in its isolation.
The discussion will of course continue with Sekai as I get comfort from her optimism and she is kind enough to acknowledge how much this external supporter can mean to her, her family and peace networks. She emphasised that my two visits had consolidated her relations with academia and government.
I look forward to an opportunity to visit her again at MSU and where the CLA, in conjunction with Queens' University, Belfast and the Zimbabwe Lawyers Association participating, had agreed to deliver the first mediation, negotiating and dispute resolution programme. This with Sekai's network of help would assist to formalise the principle of uBuntu for local peace building in principle and practice – 'kusutisana fodya' in Shona, 'ukukhumelana umlotha' in Ndebele.
Of course, with the travel ban and the pandemic this trip has had to be postponed. Zimbabweans were encouraged that the CLA initiative was only a postponement and not a cancellation, as has happened with other programmes.
Brian Speers
3rd April 2020