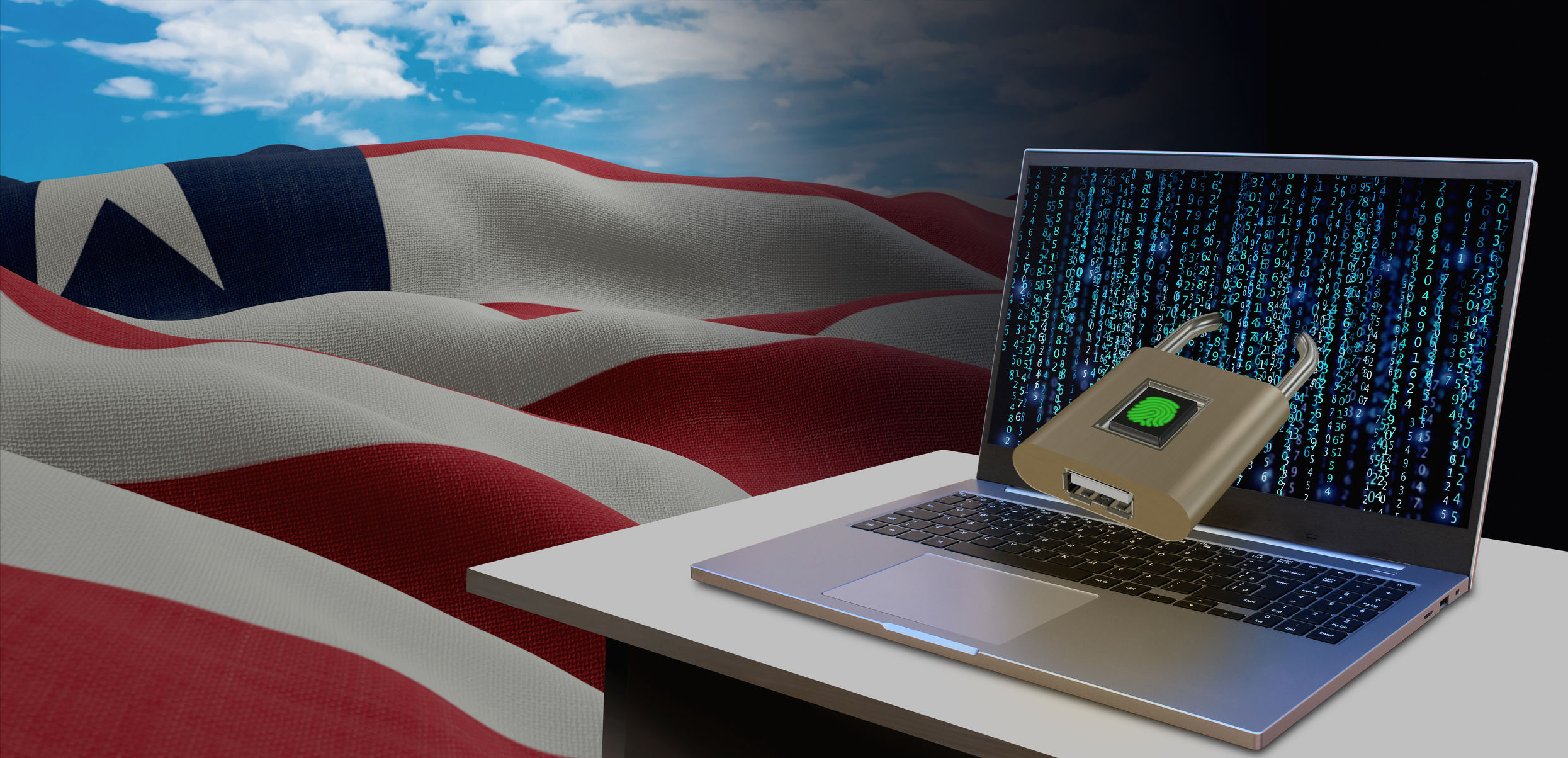 CLA News /

Lonestar v Kaye: First-ever cyber-hacking case in the UK courts highlights competition law in Africa by Chereen Ball
Competition law v economic torts
The existence of competition within the commercial sector has been fundamental to the development process of a thriving global economy. By providing an incentive for commercial entities to distinguish themselves and excel in the market, it has encouraged innovation, modernisation and provided modern consumers with a more diverse supply of services and goods. However, defining exactly what constitutes "normal competition activity" has long been a challenge to courts tasked with regulating the actions of those seeking to create distortionary market effects by harmful means. While certain actions and behaviour clearly constitute abuse, the law is not inherently concerned with preventing all economic harm caused by market domination as this is an inevitable consequence of commerce. There are a number of economic torts in common law concerned with regulating clear abuse such as conspiracy however it has been argued that competition law increasingly governs such issues, and such torts are no longer required as independent, actionable causes of action as they are superseded by statute. It would then fall to governments to set the criterion of acceptable competition practices through a combination of regulatory bodies, statutory instruments and policies.
Competition law in Africa
The topic of competition law has become an increasingly topical issue in Africa, where governments have been introducing new laws or amending existing ones as an important part of their industrial policy. LEX Africa -an alliance of leading African law firms – outlined this in a recent paper entitled Competition laws proliferating across the African continent. In an accompanying seminar, Peter Njeru of Kaplan & Stratton explained: "In 2000, only 13 countries (in Africa) had competition laws in place. As of 2015, this figure had nearly doubled to 32 countries, of which 25 jurisdictions have operational competition authorities." This trend was confirmed by the Bertelsmann Transformation Index, which found comprehensive competition laws have been enforced to a greater or lesser extent in at least 46 African jurisdictions. Given the different socio-political contexts and diverse range of legal systems on the continent, including English common law, civil legal systems, customary law and Roman-Dutch civil law in South Africa, it is important to note that each country varies when determining the causes of action and legal remedies available when faced with a breach of competition policies, regulations or laws. This sentiment was re-iterated by Lex Africa's chairman, who stated," African competition law is combining internationally accepted precedent with local factors like public interest issues in an effort to use competition enforcement as a developmental tool". This issue was one of many that were dealt with in a recent $50m case between two Liberian parties, which was the first civil claim in England and Wales arising out of a "cyber-attack".
Lonestar v Kaye: Facts of the case.
The claimant (Lonestar) is a well-established telecommunications company operating in Liberia and forms part of Africa's largest mobile network operator. Between October 2015 and February 2017, it was subject to a series of "Distributed Denial-of-Service (DDoS) Attacks"- a cybercrime in which the attacker floods a server with internet traffic to prevent users from accessing connected online services and sites. These attacks were carried out by Daniel Kaye (a paid hacker and the first defendant) at the behest of its main rival, Cellcom Liberia (the second defendant). Much of the case was concerned with the precise duration and effect of the DDOS, and their commercial consequences, which were found to have lost Lonestar 90,000 subscribers and somewhat reduced their voice and data ARPU (annual revenue per user) for which they were awarded $3.6m in lost profits and $0.7m in wasted expenditure. However, considerable attention was also paid to the appropriate cause of action under Liberian law in a clear demonstration of the English commercial courts' willingness to work outside the recognised bounds of English tort law and carefully apply African competition and tort law.
Cause of action under Liberian law
It was common ground that Lonestar's claim would be governed by Liberian law -a common law system in which decisions by the Liberian supreme court constitute a source of law alongside legislation. Crucially, section 40 of the Liberian "General Construction Law" also provides that except where it is modified by the laws of Liberia "the common law and usages of the courts of England and of the United States of America" are to be considered as part of Liberian law as well (the reception statute).  Accordingly, Lonestar's claim was predicated on four causes of action that comprised both English and Liberian law which were as follows:
i) the English tort of lawful means conspiracy;
ii) the English tort of unlawful means conspiracy, the unlawful means being:
a) breaches of a UK statute (ss.3 (1), 3 A (1) and (5) of the Computer Misuse Act 1990) by Mr Kaye's conduct in the U. K
b) breach of s.76 of the Liberian Telecommunications Act 2007;
iii) the English tort of "unlawful interference", relying on the same unlawful means;
iv) a claim of liability under the action of damages for wrong, a claim said to be available under Liberian law for loss caused by "wrongful conduct", the conduct implicitly alleged to be wrongful, including the contravention of the statutes referred to above.
Supremacy of Liberian law
After consideration of live and written evidence from three Liberian legal experts, including a former chief justice of the Liberian Supreme Court, Foxton J. rejected the English tort claims as unlikely to be adopted under the reception statute- not only on account of its stronger relationship with the U.S but also its desire to rely on its own legislation. The following quote from one of the experts was cited in the judgement as persuasive in this regard.
"Liberia is very jealous, perhaps like every – maybe not every, but certainly that one poor country that has now existed for about 200 years in a sea of colonial [colonised] by very large and powerful European countries. Liberia has been very jealous of guarding its sovereignty. It is a poor country and is very proud of that sovereignty. I find it very difficult to think that Liberian courts would ever, under any circumstances, incorporate a foreign statute as a basis for liability in Liberia."
Areas for improvement
In seeking to apply Liberian law to the facts of the case, there was some discussion about whether there was sufficient scope in the Telecommunications Act 2007 to advance a civil claim and whether there was a clear enough definition of the type of act or omission that would constitute a "wrongful act" under tort law. As to the latter, Foxton J considered the development and purpose of tort law from the 15th century to the modern day and questioned whether Liberian law had developed a full range of specific or nominate torts, each with their own set of rules, or whether it retained an open set of "torticles" which fall outside of the primary recognised torts. Ultimately, Foxton J held that there was a general Liberian tort (damages for wrong) that was sufficiently broad to encompass breach of the 2007 act but noted the lack of definition of "wrongful acts" in favour of a series of case-by-case responses as quite vague.
There has been some debate in English law about whether torts relating to conspiracy to cause economic harm should continue to operate at common law or be placed firmly under the competition rules as a statute (as has previously been done in relation to other torts such as occupiers liability). It is proposed that doing so would increase efficiency by allowing statute to supersede tort in cases where it is primarily suggested that the means used to cause economic harm are unlawful, thus changing the way and even eliminating the need to argue the point. Given the burgeoning field of competition law, this proposal appears to be particularly pertinent and desirable in African cases, such as Lonestar v Kaye, where the unlawfulness of the competitive activity is clearly outlined.
This would then call for plainly worded statutes that unambiguously stipulate rights on the limits of civil recovery. The Liberian Telecommunications Act 2007 presented somewhat of a challenge in this aspect, perhaps highlighting an example of where the development of competition law in Africa could benefit from guidance. While section 76 of the act provided an unmistakable and robust definition of the type of prohibited digital activity that constitutes unlawful economic harm, it was section 80, which was headed "Civil Liability", that was found to be more opaque as to who the claim may be brought against, what procedure should be followed and under what circumstances. No claim was ultimately made under S.80, which consequently led to a situation in which it was noted by Foxton J that the 2007 act received little attention in court and that "both Lonestar and Orange Liberia were keen to say as little as possible about s.80" and as such his position from the "peculiarly personal perspective of the judgment writer, (was) an uncomfortable and artificial one". This issue was highlighted in a recent UN paper entitled Digital competition policy and regulation in the Africa and Arab States,  in which it was observed that the competition law is often integrated with telecommunication legislation in African markets which may present issues going forward on account of overly broad wording. Greater coordination from regional bodies such as the West Africa Telecommunications Regulators Assembly (WATRA) in driving competition policy, regulation and statute was called for.
Author: Chereen Ball
Designation: Chereen ball studied Development Studies with African Studies at SOAS, University of London and is currently a candidate for the Graduate Diploma in Law at City, University of London. She began her career working in Colombia on a water-related poverty research project led by Kings College London. She later worked for the British Council in the Middle East. She has recently qualified as a civil and commercial mediator and is aiming to establish a practice as a commercial barrister.
Email: chereenball5@hotmail.com
Country: United Kingdom
.