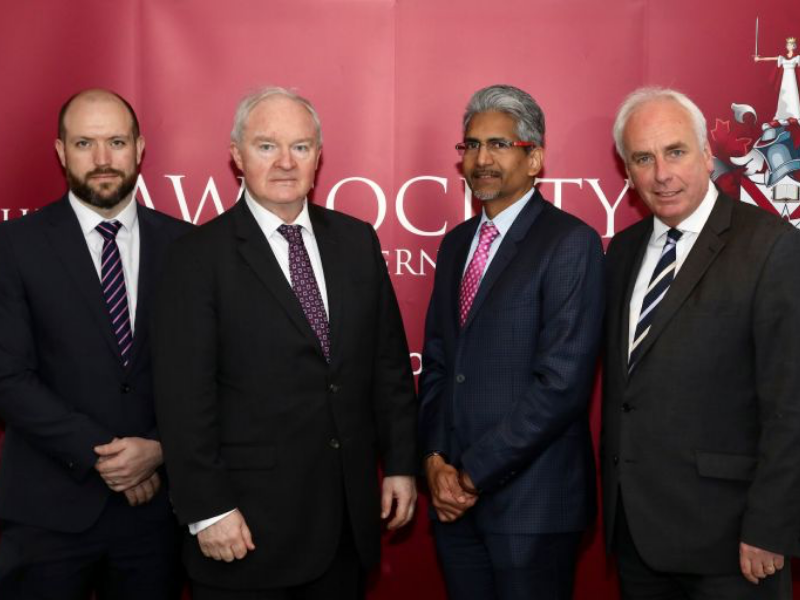 CLA News /

Mediation event raises funds for CLA
Members of the legal profession in Northern Ireland were in attendance for a unique event that took place at Law Society house in Belfast on the theme of mediation. This event raised over £600 for the CLA, which has been gratefully received.
If you would like to put on an event to raise money for CLA to help continue their mission, please contact us here.
The event entitled Mediation – a Commonwealth perspective had been organised by the Commonwealth Lawyers Association (CLA) and provided those attending with an insight into the important and changing role which mediation now plays in dispute resolution in Commonwealth countries.
Those attending the event heard from a number of key note speakers including the Right Honourable, Sir Declan Morgan, the Lord Chief Justice for Northern Ireland and Brian Speers, the new President of the Commonwealth Lawyers Association.
Also speaking at the event was guest speaker, Mr Justice Vasheist Kokaram from the High Court of Trinidad and Tobago who provided his unique perspective on mediation.
More locally, Gary Adair, Partner and head of the Commercial Disputes Team at Wilson Nesbitt Solicitors in Belfast spoke on who will recent on the recent Judicial Review judgement on mediation and legal aid.
Commenting the President of the Commonwealth Lawyers Association, Brian Speers said:
"This event highlights the growing importance of mediation as a means to resolve disputes in commonwealth countries. It is evident from our that speakers that mediation continues to provide effective solutions in  in an ever increasing complex legal landscape".
Image credit: Gary Adair, solicitor, The Rt Hon Sir Declan Morgan, Lord Chief Justice of Northern Ireland, CLA President, Brian Speers, Mr Justice Vasheist Kokaram, High Court, Trinidad and Tobago.