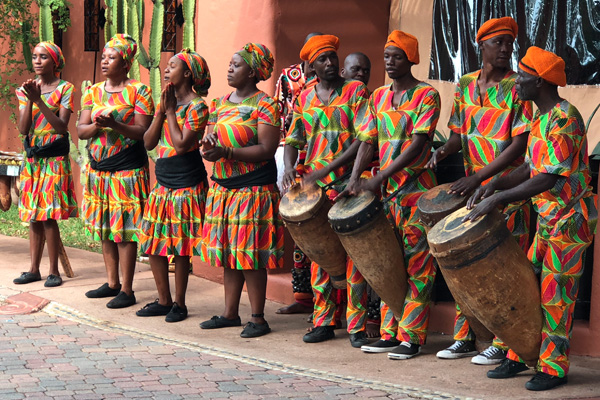 CLA News /

2019 Conference highlights
The sun has set on our 21st Commonwealth Lawyers Conference in beautiful Livingstone, and what an incredible programme to have enjoyed. Amongst the backdrop of Victoria Falls, our keynote speakers embraced the central theme of 'The Rule of Law in Retreat? Challenges for a Modern Commonwealth'.
We covered diverse tops from CLA research projects, the Law Society of England & Wales' roundtables on Women in Leadership, Freedom of Expression vs Fake News, Data, Cryptocurreny, IP Law and a particular highlight; the Plenary Session on Fighting Corruption.
Many delegates spoke of the profound impact and high quality of the sessions. Copies of submitted papers will soon be available for all delegates. If you were at the conference, please log in to your membership account and share your experiences in CLA I online – those who were unable to join us would doubtless benefit from your input.
We would like to thank the Law Association of Zambia for being such welcoming hosts. The many varied interactions, both formal and informal, offered us unique opportunities for strengthening friendships, learning, refining perspectives and sharing experiences from across the jurisdictions. Thanks also go to our event organisers, Paragon and the Avani venue staff for their hard work on the ground in making the conference such a success.
These pictures show a selection of the highlights: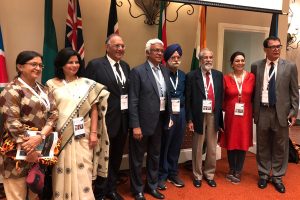 Outgoing CLA President Santhaan Krishnan being presented with a carving, 'The Witness' of Zimbabwean Shona stone by Senator Sekai Holland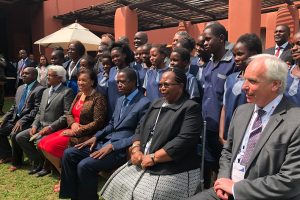 HE Edgar Lungu, President of Zambia with the Commonwealth Secretary General, Rt Hon Patricia Scotland QC; the Hon Irene Mambilima, Chief Justice of Zambia; outgoing and incoming CLA Presidents, Santhaan Krishnan and Brian Speers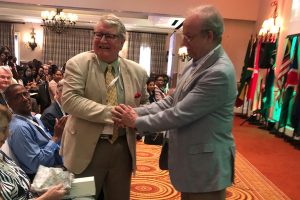 Presentation for long service to CLA to Dr Peter Slinn by CLA Hon Treasurer, Laurie Watt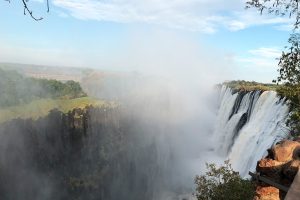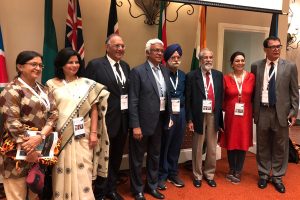 CLA President Santhaan Krishnan with CLA Council member KTS Tulsi, Justice Madan Lokur,  and others of the Indian delegation.