Chloe Mc Millan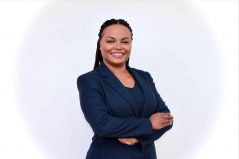 Chloe has been an Attorney-at-Law for the past six years in Trinidad and Tobago. She obtained her Bachelor of Laws (Hons) from Middlesex University (UK) and completed the Bar Professional Training Course from the University of Law London. She was called to the Bar of England and Wales at the Honourable Society of Lincoln's Inn in November 2013, and was soon thereafter called to the Bar of Trinidad and Tobago in July 2014.
As an independent Attorney-at-Law, her private practice includes a range of matters including civil litigation with a keen interested in Family Law, Commercial Law and Alternative Dispute Resolutions.
Chloe is a former national swimmer for Trinidad and Tobago and enjoys classical music.