Shri K.T.S. Tulsi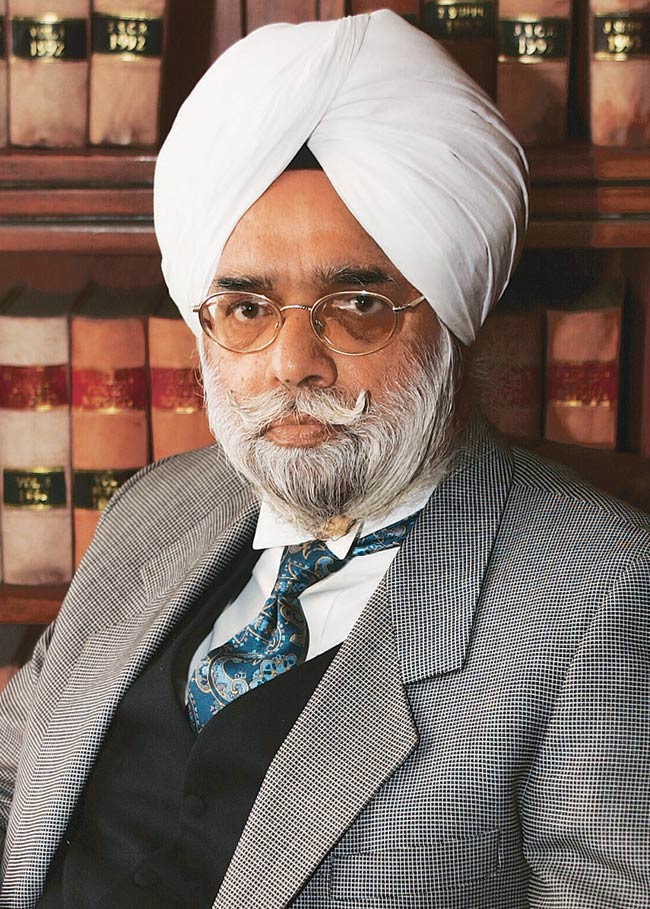 Senior Advocate, Supreme Court of India and CLA council member for India, KTS Tulsi has been President of the Criminal Justice Society of India since 1994, was President of Intellectual Property Attorneys Association, 1994-2004, Vice-President of Asian Patent Attorneys Association, 1995-2004, was Part-time lecturer in Punjab University, 1973-76 and a reporter of the Indian Law Reports (Punjab Series) in 1976.
He was appointed Special Public Prosecutor, Punjab and Assam and Special Counsel by Delhi Police to prosecute 'A' grade terrorists and insurgents and also conducted prosecution in cases arising from Operation Black Thunder, an attempt on the life of J.F. Ribeiro, former DGP Punjab & Talwar Bank Dacoity.
He represented the Union and the States before more than 10 Constitution Benches in the Supreme Court of India in several cases including the constitutional validity of the TADA cases arising out of assassination of former Prime Minister Shri Rajiv Gandhi, Bombay Blasts, Calcutta Bomb Blasts, cases against various terrorist organizations, communal organizations, etc.; represented the Union of India as well as the CBI, IB and RAW in the Jain Commission of Inquiry, Liberhan Commission of Inquiry and in Kerala High Court in the ISRO case.
He also appeared as Special Counsel for the State of Tamil Nadu in the case against Shankaracharya, Jayendra Saraswati of Kanchi Math and in the Coimbatore Bomb Blasts case; successfully represented the victims of Uphaar Tragedy for more than nineteen years, working pro bono, securing the highest amount of compensation for the victims in Indian judicial history; Special Prosecutor for CBI in the case of fake encounter by Gujarat Police.
As a private counsel, he defended the telecom policy of the Government of India in the courts as well as in the media and also defended effectively cases arising out of the allegations of corruption in the Commonwealth Games.
He represented Mr. Ratan Tata, former Prime Minister Dr. Manmohan Singh, former Chief Ministers Late Ms. Jayalalitha and Mr. Lalu Prasad Yadav in the Supreme Court of India and High Courts.
He has also appeared in thousands of other cases in the Supreme Court, Punjab & Haryana High Court and all most other High Courts in the country.
In addition, he has published Tulsi's Digest of Accident Claims Cases and Goswami and Tulsi's Landlord & Tenant Cases as well as over 100 articles in leading national newspapers and legal journals.
In his spare time, KTS Tulsi is an avid tennis player and fitness enthusiast.