Stella Wutete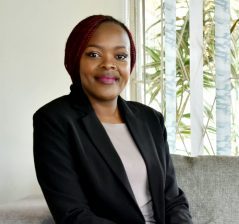 Stella holds a Bachelor of Laws Degree from the University of South Africa. She has amassed
a wealth of knowledge and skill working in various sectors including private practice and the
corporate sector. She has been involved in high value mergers and acquisition transactions
involving foreign investors. Stella has also played a pivotal role in setting up the legal
structures as well as providing legal advice for a Building Society during its inception. She is
experienced in consultancy and facilitating trans-national and other corporate transactions.
She has a keen interest and strength in building business relationships.
Stella has recently expanded her legal forte into developmental and non-Governmental work,
bringing her legal experience in building structures in social development. Due to her
exposure to the challenges faced by women , and more particularly those of the grassroots
living in the marginalised parts of  Zimbabwe's urban, peri-urban and rural areas, in meeting
their obligations as the integral persons in the home and family structures, Stella has played
a role in providing the legal framework in various community developmental programmes.