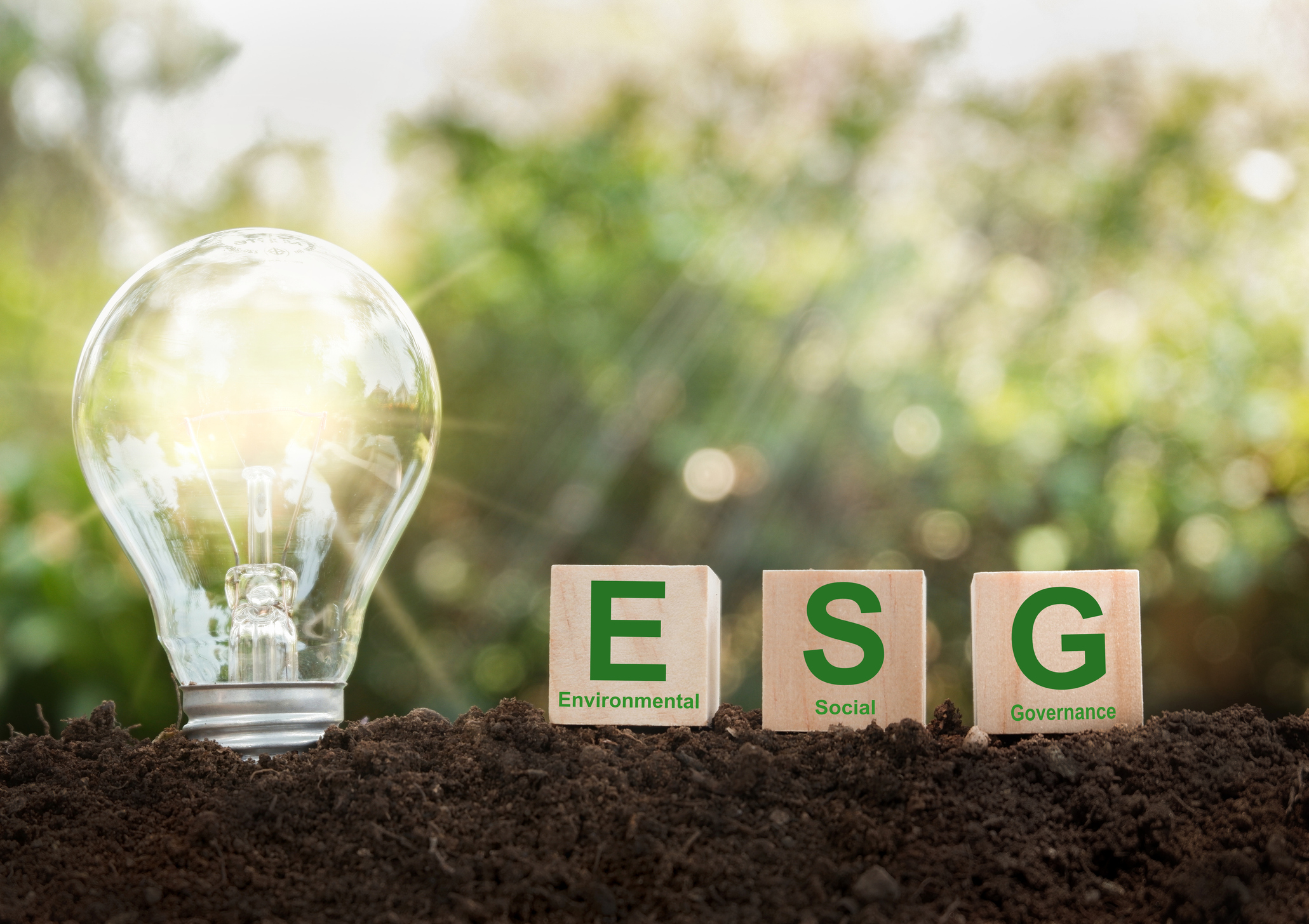 The Americas /

Can commercial law practice in the Americas ever be compatible with ESG goals? The case of B Corp law firms and beyond by Chereen Ball
Issues relating to Environmental and Social governance (ESG) have long been at the forefront of public life dating back to the environmental awareness movement of the 1990s, the anti-apartheid movement of the 1980s and well before.  Besides pressure on national governments, corporations have also been aware for decades of the power that consumers have when it comes to demanding corporate social responsibility and transparency. Despite this, the first mainstream use of the term ESG  in a modern context was not until 2004 in a report from the United Nations titled 'Who Cares Wins' in which business stakeholders at all levels were encouraged to embrace ESG values as increasing international attention turned to the influence that corporations wielded.
Since then, matters of energy security, climate change and social inequality have rapidly escalated into what some would argue now represents an existential threat to our very way of life. As public pressure continues to mount for increased corporate social responsibility, a backlash against so-called 'green-washing' by corporations has also taken place as it becomes apparent that the need for profit and fulfilling the world's immediate energy needs are often at odds with ESG objectives and there are no quick-fix solutions to be found. Nowhere has this conflict been more apparent than in the legal world. A statement in March from 120 lawyers in the UK announced that they will not  be accepting  briefs to prosecute peaceful climate protestors nor acting for companies pursuing fossil fuel projects. This sparked an ideological debate in which calls for 'ecocide' to be punishable under criminal law clashed with accusations of undermining the rule of law.
The introduction of B Corp law firms
From this environment of corporate social responsibility emerged the existence of the 'B Corp' (Benefit Corporation) law firm alongside a number of ESG oriented legal service providers who are gaining particular prominence within the Americas.  Originating in the U.S 15 years ago, the B Corp brand is a framework of certification in which for-profit businesses enter a legally binding agreement to consider the impact that all operational and investment decisions may have on their employees, society and the environment. Previously associated with mostly consumer brands, the growing number of members (over 4,000 in 77 countries) have meant that a number of law firms have also signed up to represent this ever-growing section of the economy and now total 35 globally.
In order to qualify, firms must adhere to 'the highest standards of verified social and environmental performance', which entails:
receiving a minimum rating on an ESG assessment conducted by B Lab (the governing body of the B Corp movement);
submitting an impact report in accordance with B Lab's transparency standards; and
having corporate documents that require its board of directors to follow specific governance guidelines that take ESG factors into account.
The legally binding nature of the agreement is intended to ensure that firms and companies are protected against lawsuits from shareholders and other stakeholders when pursuing ESG goals. This is an objective that was upheld in 2011 by California state legislation after a lengthy campaign by HansonBridgett-the first B Corp law firm. According to their website,  while drafting the law – "We realized that the voluntary nature of the B Corp certification was not enough to legally protect the mission. B Corps solved that by requiring all the performance goals of a B Corp plus legal accountability,". This has been instrumental in bringing about systemic change further afield and since then other countries within the Americas, including Puerto Rico, Colombia, Ecuador, and British Columbia, Canada as well as 36 other US states have also passed similar legislation protecting B Corps.
B Corp across various jurisdictions
Canada
Canada currently has three B Corp law firms engaged in commercial legal work, despite its relatively progressive national legislation towards ESG issues perhaps requiring less necessity for the movement than other jurisdictions. Barriston law, Kent Employment law and NOValex are at the forefront of the burgeoning sector with the latter reporting that they are often being approached by bigger law firms eager to learn how they manage their business model. Competitiveness in the market place is a key requirement of B Corp certification and firms increasingly report of their commitment to ESG values being a draw to commercial clients and stakeholders anxious to manage reputational risk rather than a barrier to profit. All three engage in a wide range of work including employment, financing, acquisition transactions, litigation, labour, as well as trademarks and IP.
Latin America
A recent report by the International Bar Association entitled 'ESG in Latin America' also highlighted the growing importance of the B Corp movement to the socio-legal environment there and it's phenomenal rise in popularity. Branded regionally as 'Sistema B', it is one of the fastest growing B Corp movements globally and saw a 21% increase in businesses signing up between 2021-2022 alone (going from approximately 660 to 800). This momentum has resulted in ten National Sistemas B, one International Sistema B and eight B Local Communities whose members all campaign for amendments in company law that would require a fiduciary duty towards people and planet, and not just shareholders. While no mention of an actual B Corp law firm practicing in the commercial sphere is made, the report which surveyed 149 law firms in 15 countries, highlighted the extent to which alignment with ESG values is now an important competing factor in the commercial market and the extent to which firms wish to publicise their expertise and seriousness in the area to their stakeholders. Indeed 47% of respondents had a team (either a partner/associate or a full practice area) mainly dedicated to ESG with banking and finance, employment and corporate governance among those practice areas where it dominated.
The Caribbean
Finally, law firms in the British Caribbean have also been major players in working to reconcile the realities of commercial legal practice with ESG concerns. In January 2023, Dentons Delaney became the first law firm in the world to sign up to the United Nations Environment Programme Finance Initiative (UNEP FI)- a framework of 'Principles of Responsible Banking' designed to bring banks' strategy and practice in line with the UN Sustainable Development Goals and the Paris Climate Agreement while still allowing them to remain competitive. By joining a global network of over 450 banks, insurers and investors from over 50 countries in integrating sustainability into the regional financial system, the firm continues their long history of advocating for and facilitating the practicalities of bringing ESG objectives into Caribbean businesses.
The coexistence of purpose and profit
As noted in the recent report entitled ESG practices for value creation in the Commonwealth, a major obstacle has been that  'the application of ESG lacks a clear or standardised definition or assessment methodology. This results in high uncertainty around scoring and impact.' It would appear that the for-profit B Corp movement and wider commercial legal service providers in the Americas represent a practical and effective way to not only harness ESG investments (which are expected to reach US$33.9 trillion globally by 2026) but also perhaps facilitate greater regional co-operation with Latin America at a local level.  Often dismissed as being incompatible with commercial reality, (Mischon de Reya withdrew from the scheme in the UK after 7 months for example,) the rise of the B Corp firm and other ESG focussed law providers in the Americas demonstrate that it is more than possible to balance profit with purpose.
Chereen Rebecca Ball
GDL Student at City, University of London.
chereenball@gmail.com
Biography:
Chereen Ball studied Development Studies with African Studies at SOAS, University of London and is currently a candidate for the Graduate Diploma in Law at City, University of London. She began her career working in Colombia on a water-related poverty research project led by Kings College London. She later worked for the British Council in the Middle East. She has recently qualified as a civil and commercial mediator and is aiming to establish a practice as a commercial barrister.