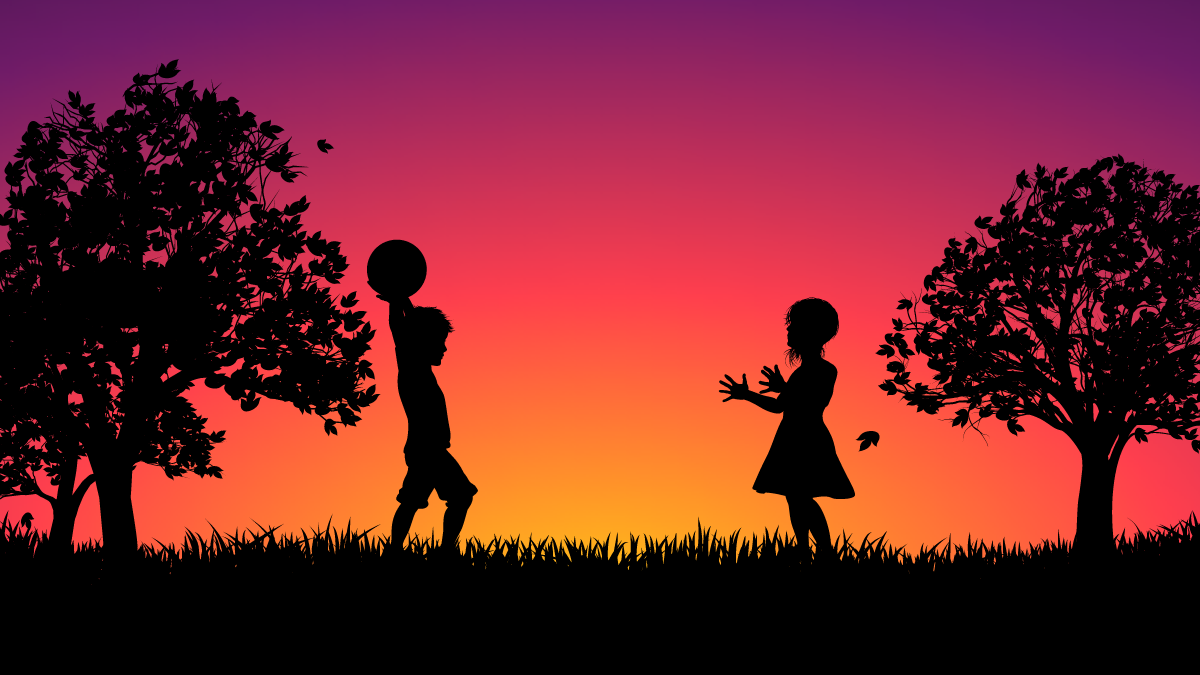 CLA News /

Child Sexual Exploitation & Abuse & Covid-19 – Legal frameworks to protect children.
By Beth Speller
Research & Advocacy Coordinator
It's a Penalty
IMPROVING CHILD PROTECTION LEGAL FRAMEWORKS AS A RESPONSE TO COVID-19
Child sexual exploitation and abuse (CSEA) is an increasingly global human rights issue, described by some as a global humanitarian crisis. The clandestine nature of CSEA means that solid information is severely lacking and estimates of the prevalence of offences are uncertain, and often outdated. However, it has been estimated that over 2 million children worldwide are abused and exploited in the global sex trade (ILO).
The consequences of the COVID-19 global pandemic for children cannot be underestimated; our new reality may put more children at risk from predatory offenders than before. Past public health emergencies, such as the Ebola outbreak across West Africa in 2014-16, have seen spikes of child labour, neglect, and sexual abuse recorded (UNICEF).
Increased time spent online, economic insecurity of parents and guardians, and confinement in abusive home environments during the pandemic heighten the risk of children being sexually exploited and abused. Since the pandemic began and lockdown measures were implemented, law enforcement and hotlines in many countries have reported increases in internet-based child sexual abuse and exploitation, such as live-streaming abuse of children and attempts to access child sexual abuse materials online (ECPAT Sweden; EUROPOL). According to InHope, a network of 47 national cybertip hotlines, reports of child sexual exploitation activity have increased by 30 percent globally (NBC News). In the UK, the domestic abuse charity Refuge has reported a 700 percent increase in calls to its helpline in a single day during the COVID-19 lockdown (The Guardian). In the US, the National Sexual Assault Hotline has experienced a 22 percent increase in monthly calls from children under 18 years old.
A state's legal framework should aim to prevent and combat CSEA, protect the rights of victims of CSEA, prosecute offenders and promote appropriate policies, as well as national and international cooperation, to address the sexual exploitation and abuse of children. In order to combat the specific areas of concern exacerbated by the pandemic as discussed above, it is vital that child protection legal frameworks include the full criminalisation of online CSEA offences, sexual exploitation of children for financial gain, and production, possession and distribution of child sexual abuse materials. To achieve its goals, a state's legal framework must also include the following:
Ratification of international and regional legal instruments
Becoming party to international and regional legal instruments focused on child protection demonstrates a state's commitment to upholding children's rights to be protected from sexual exploitation and abuse on the global stage, and signals that the state is dedicated to implementing laws, policies and programmes to strengthen child protection domestically.
International commitments which countries should become party to in order to affirm their commitment to the elimination of CSEA include the UN Convention on the Rights of the Child, the UN Optional Protocol on the Sale of Children, Child Prostitution and Child Pornography, the Protocol to Prevent, Suppress and Punish Trafficking in Persons, Especially Women and Children, and the WeProtect Global Alliance to End Child Sexual Exploitation Online.
Complete definitions and criminalisation of all sexual offences against children
When states' definitions of CSEA offences are unclear, or incomplete, this can severely limit the ability to prosecute offenders and secure justice for victims. States' criminalisation of CSEA offences must therefore be comprehensive and include:
Rape;
Sexual abuse and exploitation;
Online sexual abuse and exploitation by means of images, without physical contact;
Intentionally viewing child sexual abuse materials without downloading or storing files;
Possession and/or   circulation   of   child   sexual   abuse   materials   (including   stored   in cloud-based   services,   through   peer-to-peer   (P2P)   file-   sharing   platforms   and   the Darknet);
Trafficking;
Grooming (soliciting   children   for   sexual   purposes). It should not be necessary to prove that the offender tried to engage   in   the   activity;
Sexting and corresponding extortion or coercion;
Live streaming of child sexual abuse;
Cyberluring;
Using manipulation to have intimate pictures sent;
Use of virtual currency bitcoins to purchase child sexual abuse material;
Abuse from a position of trust.
Legislation introduced to combat CSEA must criminalise offences when committed against male and female children. Often, CSEA offences are only criminalised when the victims are girls, which can leave boys who have been abused or exploited without legal protection.
Definition of a child as a person under the age of 18 who cannot consent to sexual activity
For fully effective protection of the world's children, all victims of CSEA should be considered as such up to the age of 18. If there is doubt concerning the victim's age, the law must allow for presumption that the victim is a child so that they can receive prompt access to assistance, support and protection.
Extraterritorial jurisdiction with no condition of double criminality
Extraterritorial jurisdiction allows legal authorities to hold a country's citizens or residents accountable for crimes committed abroad and undertake prosecution in their country of origin. In order to combat transnational child sexual exploitation and abuse, extraterritorial jurisdiction must be applied to all CSEA offences.
Extraterritorial legislation must not include a condition of double criminality, which greatly hinders the prosecution of overseas CSEA offenders who have travelled to other states with lower ages of consent and/or limited criminalisation of CSEA. Double criminality dictates that states will only prosecute a citizen for a crime committed in another territory if the person's actions violated the laws of both states. Removing the condition of double criminality eradicates the possibility of an offender defending his actions by claiming they were legal in the state where he allegedly committed his crime. Double criminality requirements should be eliminated from extradition treaties as well.
No procedural formalities which are obstacles to prosecution
Procedural formalities which may deter or constitute unnecessary obstacles to prosecution, and should therefore be removed from any existing legislation, include:
Requirement for victim to file a formal complaint before investigation or prosecution of the offence can take place;
Requirement for a witness to the abuse to corroborate the testimony of the victim;
Dependence on the report of the victim in order to continue with proceedings, so that if the victim withdraws their statement proceedings stop.
No statute of limitations
It is common that due to trauma and fear, victims do not report after reaching age of majority and this leaves many offenders unpunished. If possible, there should, therefore, be no statute of limitations attached to sexual offences, particularly those committed against children.
No penalties or sanctions for those who report
The law must protect victims, or others who become aware of the abuse and help to denounce the crime, from being penalised themselves. For example, if they are illegal immigrants, or if they have breached professional rules of confidentiality with their report. Additionally, child victims of sexual exploitation must not be subject to punishment as criminals or juvenile delinquents.
Extradition and international cooperation for CSEA offences
Legislation must consider sexual offences against children as an extraditable offence. To extradite a national, it is preferable if there is not a prerequisite for an extradition treaty with the country in which the offence has taken place when concerning CSEA. Legislation must also establish a legal basis for mutual legal assistance with other states in cases of CSEA.
Protection of victims during investigative and judicial proceedings
It is vital that legislation guarantees that every effort will be made to avoid re-traumatisation and re-victimisation of CSEA victims throughout the investigative and judicial proceedings. For example, videotaped declarations by the victim must be accepted as evidence, and child witness must be allowed to be cross-examined in a child-friendly setting by a court-appointed specialist. The response of the justice system must also be coupled with legal aid assistance for the victim.
Restrictions for convicted offenders
Legislation must include restrictions which can be placed on convicted offenders, including those cautioned of a sexual or violent offence against children, in order to limit potential harm. These tools and measures should include limitation of internet use, restriction from activities involving contact with children under 18, and prevention from travelling abroad if they committed a CSEA offence overseas.
Compensation for victims of CSEA
Legislation should include the establishment of a fund to provide certain benefits to children who have been abused and exploited, and are victims of a CSEA offence, in order to cover counselling or other programmes intended to aid recovery and reintegration.
Strong sentencing
To end the culture of impunity for sexual offences against children that is prevalent in many countries, sentences for CSEA must be severe and reflect the gravity of these crimes.
Additional measures needed beyond legislation
Legislation alone is not sufficient to protect all children from sexual exploitation and abuse. Alongside a national legal framework, there are many actions that a state must take in order to deliver effective child protection. These actions include prevention programmes, policy and institutional reform, social mobilisation, modification of attitudes and social values, improvement of reporting, detection and intervention capabilities, and strengthening of recovery and reintegration services available to victims.
However, comprehensive legislation is the first step to be taken in improving a state's standard of child protection, and that which underpins all other national efforts to eliminate child sexual exploitation and abuse.
It's a Penalty and the CommonProtect initiative
The work of It's a Penalty, alongside other organisations, to prevent these crimes and protect victims has never been more vital. The protection of children from exploitation and abuse is at the heart of everything we do.
We believe that comprehensive legislation is the crucial foundation upon which all child protection efforts must be placed. To deliver this vision, our advocacy work targets legal reform within the Commonwealth to ensure that children cannot be abused with impunity. No country is immune to CSEA and, as with most areas of the world, the Commonwealth is greatly afflicted.[1] Our strategies to strengthen the prevention of CSEA in the Commonwealth are focused on 3 key actions: legal change, improvement of enforcement and reporting, strengthening of civil society voice and action. By enacting and enforcing comprehensive legislation against CSEA in all Commonwealth states, we can ensure that all children of the Commonwealth are protected from being abused and exploited by domestic and travelling offenders.
We are delighted that the CLA has agreed to partner with us to help move forward this important Commonwealth initiative to protect our young people.
For more information about our work please visit www.itsapenalty.org/advocacy.
[1] Particularly affected regions include the Pacific, Africa, the Caribbean, and South and South-East Asia. UNICEF acknowledges 'increasing concern' in the Pacific countries 'regarding the incidence and suffering that children there experience'; ECPAT cites a 'high prevalence of both child sex tourism and trafficking in children for sexual purposes in Africa'; UNICEF notes that CSEA 'is endemic in the Caribbean region and large numbers of children are believed to be affected'; ECPAT highlights that children in South Asia suffer from 'trafficking for sexual purposes, online sexual exploitation and sexual exploitation'.