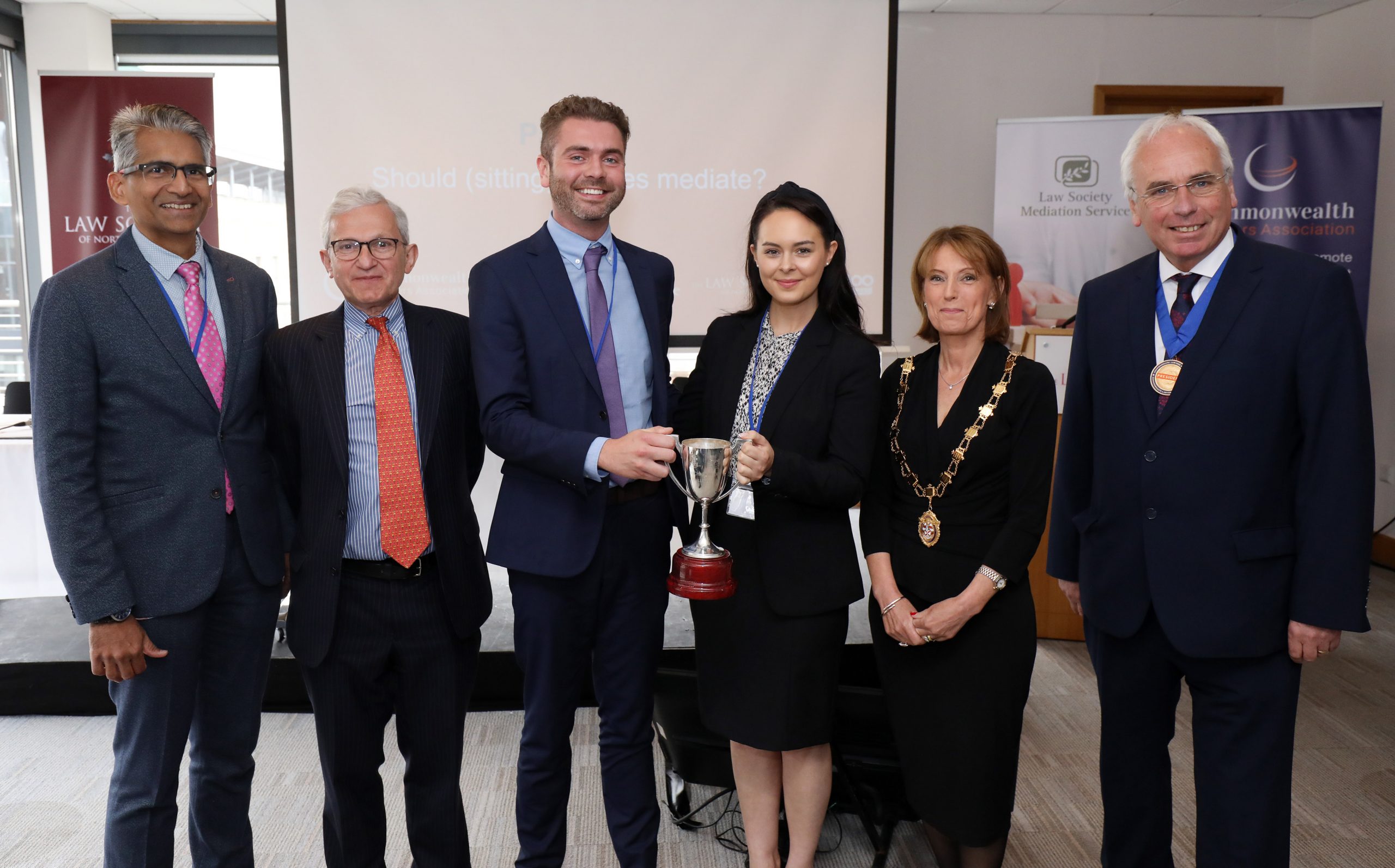 Europe /

Commonwealth Mediation Conference presentation to the winners of the Michael Peart Challenge
In a stroke of glorious synchronicity, the Michael Peart Cross Border Mediation Challenge took place on the first day of the Commonwealth Mediation Conference in Belfast, leading to an invitation for the winning team to join the Conference and meet the speaking faculty on the final day of the programme.
Jamie Donnelly and Heather Burton from the winning team are pictured with the trophy, which had been presented the previous day by Michael Peart himself.  Two further members of the team, Holly Johnston and Anne Kelly, were unable to attend the conference but were congratulated in absentia.
Each of the eight teams in the Challenge were given a scenario in advance of the event, which involved a dispute between the Irish Rugby Football Association and a former employee, which they then mediated .
Brigid Napier, the President of the Law Society of Northern Ireland, Sir Geoffrey Voss, Master of the Rolls and Mr Justice Vasheist Kokaram from Trinidad and Tobago presented their congratulations to the winning team in a fitting nod to the future generations of mediators who will be so vital for the development and promotion of mediation.