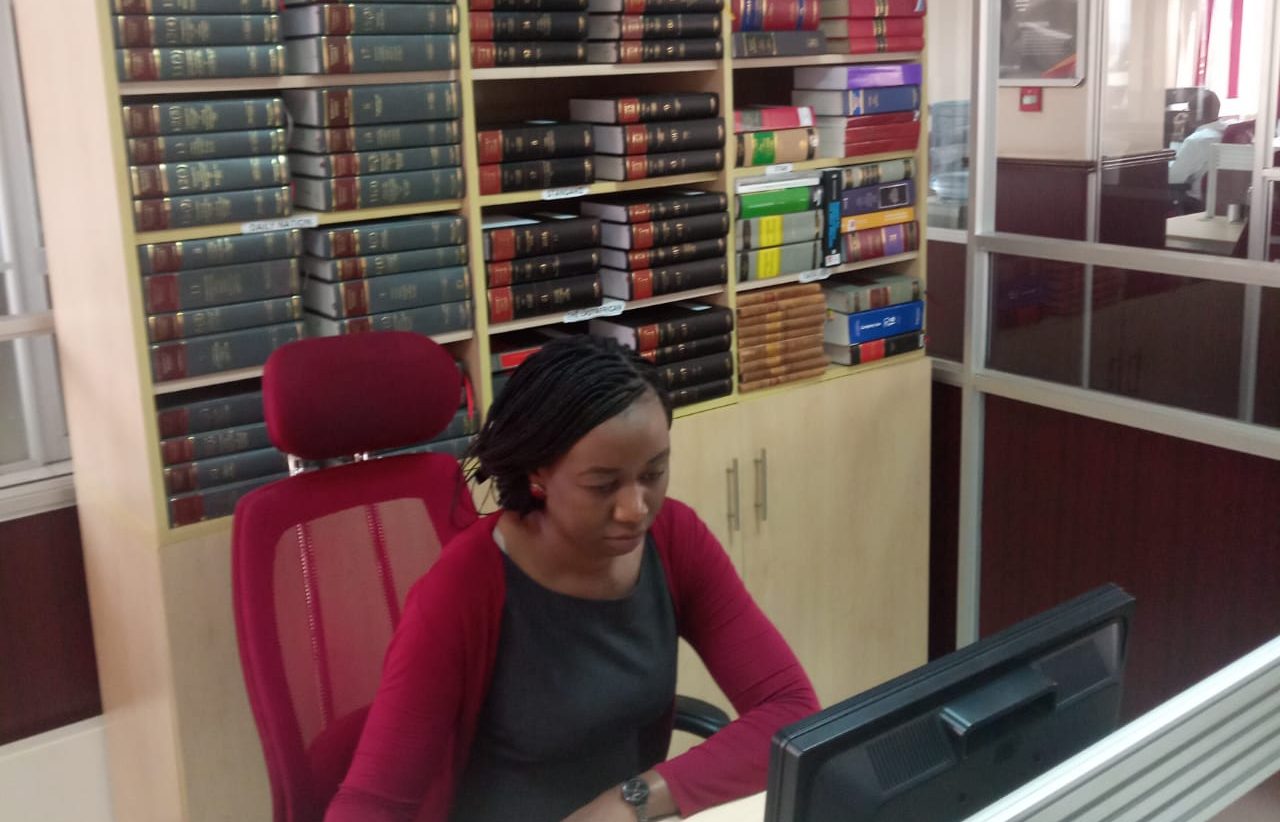 CLA News /

Spotlight on the charitable work of the International Law Book Facility (ILBF) by Katrina Crossley
'Books are synonymous with lawyers' is an important truism, even if nowadays for many those books are accessed online. Physical books however continue to be invaluable, if not essential. Not all legal content has been digitized by the publishers or other online providers, and in any event, you need a secure and reliable internet connection, and often a subscription. There is no equitable distribution of legal resources across the world – this is what the International Law Book Facility (ILBF) has sought to redress since 2005.
The International Law Book Facility's mission is to share legal knowledge to support the rule of law, to contribute to the education of the lawyers and to promote access to justice for all. In 15 years, the ILBF has shipped over 68,000 books to more than 200 organisations in 54 countries.  We have shipped books to five continents: from the smallest to some of the largest jurisdictions. How do we do this?
The legal resources used in the UK sometimes become surplus to requirements because of office closures, studies completed, or the publication of new editions: a vast reserve of vital knowledge to be shared. The ILBF is very fortunate to receive donations of books from barristers' chambers, law firms, courts, legal publishers and universities.  Pretty much everything from law reports, to encyclopaedias, to practitioner texts, to student materials, and covering most subject areas.
We receive applications for books from universities, judiciaries, NGOs, pro bono groups, prisons, departments of justice, and other government departments. Covid-19 has of course been a challenge, but thanks to the support of legal publishers, and partners in country, we have continued to make shipments over the last 12 months. Currently books have just arrived in Zambia, Zimbabwe and the Turks and Caicos Islands. In the next few weeks, shipments will be crossing the high seas to Tanzania, Rwanda, and Ghana. And we have several shipments planned for later in the year.
We thrive on feedback from our recipients to ensure that the resources meet their needs.
'The PNG legal system is common law based and the library users will find these books very useful in enhancing their knowledge of the common law.'  Chief Justice Sir Salamo lnjia of Papua New Guinea
'With the ILBF's additions to our library, our ability to conduct rigorous legal research to inform and enrich the human rights litigation we support in a number of countries will be greatly strengthened and their value shared with the lawyers and organisations with whom we work to advance human rights and the rule of law.'  Kaajal Ramjathan-Keogh Executive Director, Southern Africa Litigation Centre
'As a Law Reporting institution, we rely on previous law reports to enhance the quality of our work and for legal research purposes, and the donation of books from ILBF will help us in achieving our objectives.' Linda Awuor, Team Leader, Research and Development Department, National Council for Law Reporting, Kenya
Our work would not be possible without the support and incredible good will we receive from across the legal community: from our patrons and trustees, volunteers, law firms and chambers, professional bodies, and corporate partners. We are proud to be part of a global legal community committed to advancing justice for all.
Find out more about our work at www.ilbf.org.uk. You can also find us on Twitter, Facebook and LinkedIn.
Author : Katrina Crossley, CEO of the International Law Book Facility