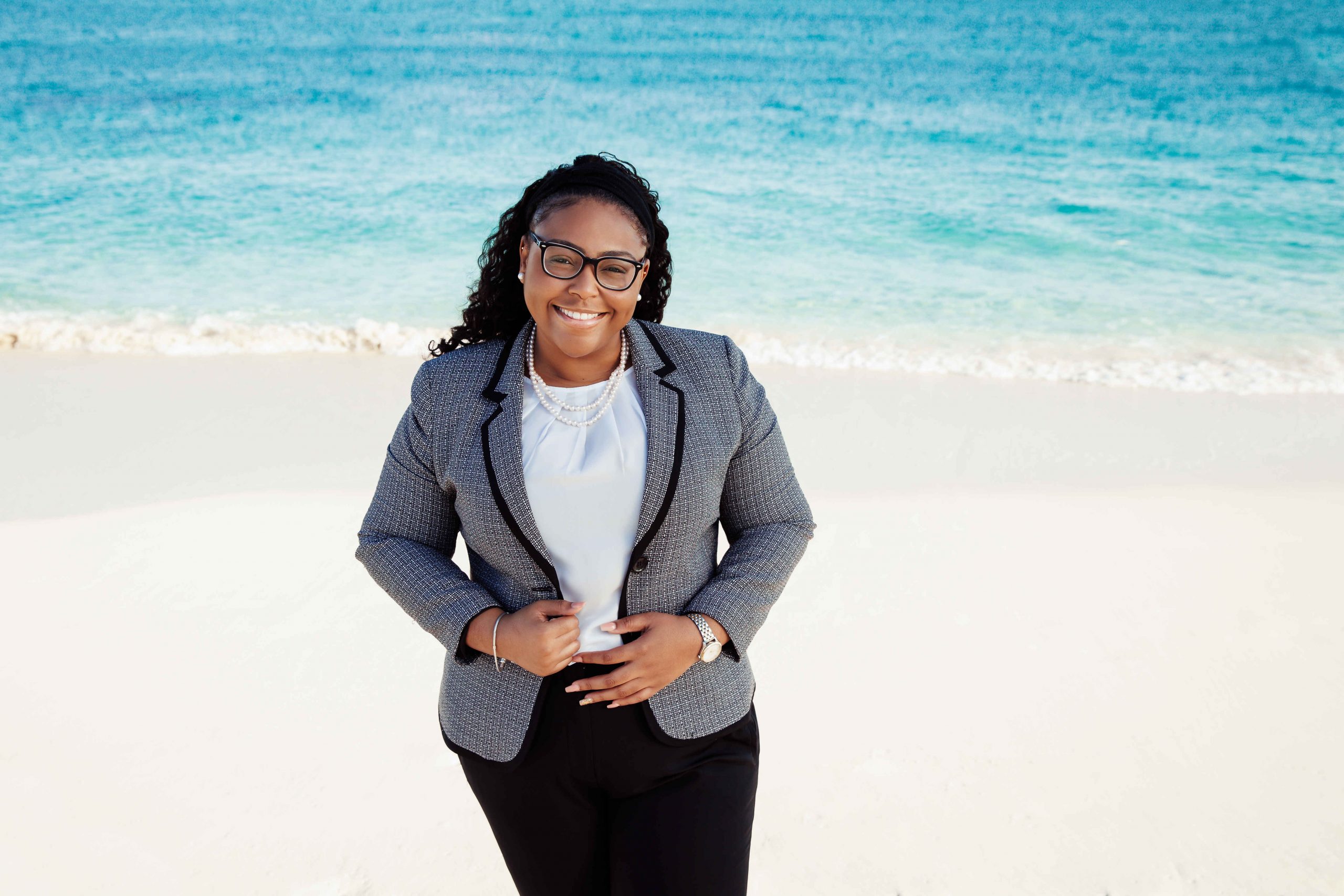 The Americas /

Spotlight on a young lawyer in the Turks and Caicos Islands: Andwena Lockhart
Successfully representing clients up to the Court of Appeal, Andwena Lockhart has started her career on a blazing course.  Her practice is a blend of domestic (Turks and Caicos Islands) work, including public law, human rights issues and cross-border commercial litigation.  Her latest victory was an appeal in respect of employment issues.  Only two years into her career, Andwena has already had a great deal of hands-on experience, including much time "on her feet" (that is, advocating in court).
Her particular ambitions are in human rights, constitutional law and asylum issues.
Andwena obtained her Legal Education Certificate (the necessary vocation qualification for admission in most of the Caribbean Region) from the Eugene Dupuch Law School in The Bahamas, having graduated from The University of the West Indies with an LL.B.
Andwena's hard work already delivers significant results.  She was instrumental in securing the first and second ever grants in late 2022 of asylum in the Turks and Caicos Islands.  She led the asylum applications which also involved a wide variety of judicial review proceedings.   In her short legal career Andwena is most proud of these outcomes: knowing that her efforts directly and positively impacted the lives of others.  Andwena is particularly pleased to have witnessed those individuals integrate into society and make a living for themselves after their difficult starts (in Syria and Sri Lanka respectively)
Related to this work, she has worked on the appeal applications to the United Nations High Commissioner (the "UNHCR") on the refugee status determinations for as many as eight refugees.
Commenting on what she likes most about being a litigator, Andwena explains it as "being able to provide a view and insight where the law is either unclear or untested (quite often both of those things).  Then to clarify the law via the courts".   She relishes being an agent for change, and she enjoys being able to identify and then help deliver practical solutions.  Ongoing areas of work in the asylum field include further judicial review proceedings around the first ever travel documents to be issued to asylum grantees.
Of course, there have been challenges for Andwena during her pursuit of a legal career.  An early period of training had to take place virtually because of the COVID-19 pandemic.  She was also juggling with her professional demands the arrival of her son.
Looking to the future, Andwena wishes to continue to grow as an advocate of change in human rights, refugee and asylum law issues, both in the Turks and Caicos Islands and regionally.  Her advice to other young lawyers is to: "remain humble, learn as much as you can in the early stages of your career, seek mentors you would want to emulate, take constructive criticism when needed, and give yourself grace along the journey".
Andwena joined the Turks and Caicos-based firm Prudhoe Caribbean as a litigation paralegal working across many jurisdictions.  In June 2021 she was admitted to the Bar.  She is now a lawyer with Stanbrook Prudhoe (successor firm to Prudhoe Caribbean).  Her practice already includes Bar admissions in the British Virgin Islands, Dominica, and St. Kitts & Nevis.  Andwena is proud of her contributions thus far to the legal landscape of the Turks and Caicos Islands and looks forward to continued success and much hard work.